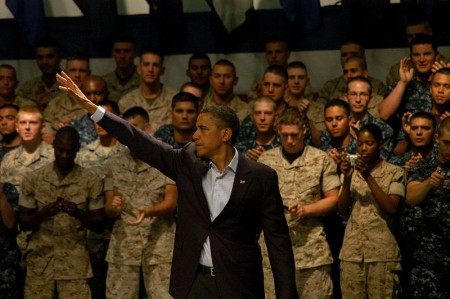 The White House is considering sending a small number of American special forces soldiers to Iraq in an urgent attempt to help the government in Baghdad slow the nation's rampant Sunni insurgency, U.S. officials said Monday.
While President Barack Obama has explicitly ruled out putting U.S. troops into direct combat in Iraq, the plan under consideration suggests he would be willing to send Americans into a collapsing security situation for training and other purposes.
Three U.S. officials familiar with ongoing discussions said the potential of sending special forces to Iraq is high on a list of military options that are being considered.
(Read the rest of the story here…)