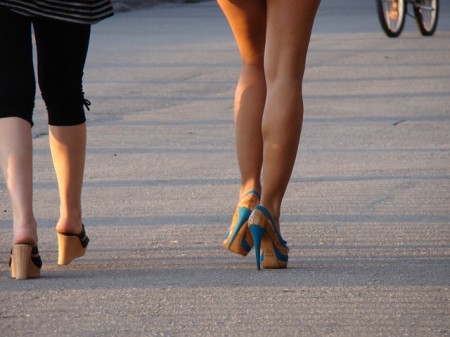 This testimony describes how one man lures women into the porn industry. He recounts how he dismantled one ladies life making her into a porn star.
If you are in need of a "pick-me-up," this story is not for you. For some, this article might be quite depressing, for others, it might be a wake-up call, causing them to think of warning their young daughters of men like this. These women behind the scenes are someone's daughter and sister.

I worked from a nice home, and I often let the house and our lifestyle do the selling for me. A new prospect would arrive after having driven through one of the better neighborhoods in town and, prior to sitting down to interview in my home office, would be shown around the property like a valued guest. My girlfriend and I had things the interviewee didn't have. The photos of us were taken at vacations spots where the girl likely hadn't been, and the "famous" people with whom we posed were people she'd recognize but likely hadn't met.
There were psychological reasons for this: I not only wanted her to feel comfortable in a warm, non-threatening environment, but I also knew she'd start painting herself into the picture. "Porn can give me this lifestyle?" she'd ask herself. "No, dear girl, this lifestyle isn't for you," I'd say, "You can't handle this business. What if your dad finds out you're working for me?" The more a college-aged girl was presented with questions like this, the more she'd argue that I was wrong and this life was something she could handle. When her life began falling apart, I could pat myself on the back for having warned her against getting involved in the first place.
Read More at lifesitenews.com