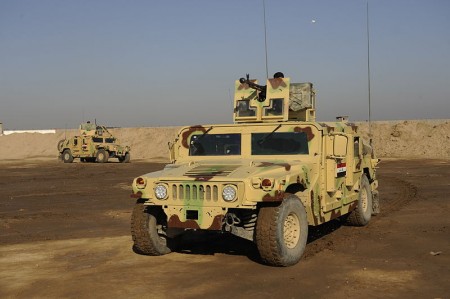 The Pentagon Thursday said Islamic militants in Iraq might have captured U.S. equipment and vehicles as an al-Qaeda-linked group advanced toward Baghdad.
Members of the Islamic State of Iraq and Syria (ISIS), which has seized control of two major cities, have been posting pictures on Twitter, claiming to have taken equipment given or sold by the U.S. to the Iraqi army.
A defense official said claims that the group had captured a U.S. Army Blackhawk helicopter were wrong, but that Humvees and armored vehicles might have fallen into the militants' hands.
"I don't have any indication that the reports of them getting Humvees from Mosul are false," said the official.
(Read the rest of the story here…)