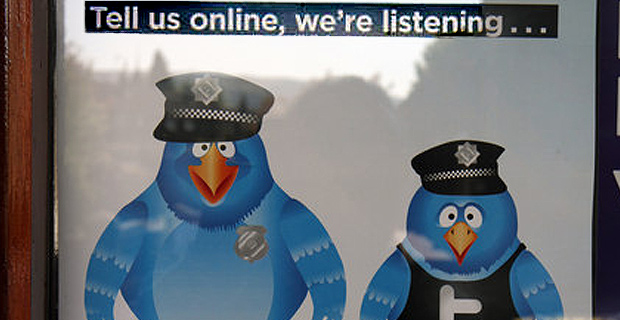 One such application is Beware, sold to police departments since 2012 by a private company, Intrado. This mobile application crawls over billions of records in commercial and public databases for law enforcement needs. The application "mines criminal records, Internet chatter and other data to churn out … profiles in real time," according to one article in an Illinois newspaper.
Here's how the company describes it on their website:
Accessed through any browser (fixed or mobile) on any Internet-enabled device including tablets, smartphones, laptop and desktop computers, Beware® from Intrado searches, sorts and scores billions of commercial records in a matter of seconds-alerting responders to potentially deadly and dangerous situations while en route to, or at the location of a call.
Crunching all the database information in a matter of seconds, the Beware algorithm then assigns a score and "threat rating" to a person — green, yellow or red. It sends that rating to a requesting officer.
For example, working off a home address, Beware can send an officer basic information about who lives there, their cell phone numbers, whether they have past convictions and the cars registered to the address. Police have had access to this information before, but Beware makes it available immediately.
(Read the rest of the story here…)