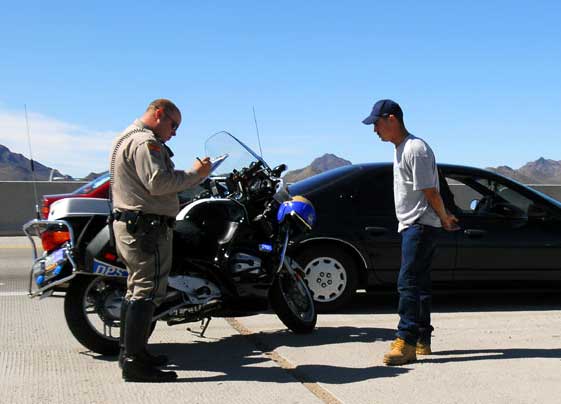 In a report called Stop and Seize, the Washington Post details how aggressive police take hundreds of millions of dollars from motorists not charged with crimes.
The Washington Post noted there have been 61,998 cash seizures made on highways and elsewhere since 9/11 without search warrants or indictments. Law enforcement agencies confiscated more than $2.5 billion. Half of the seizures were below $8,800. Here are a few examples.
A 55-year-old Chinese American restaurateur from Georgia was pulled over for minor speeding on Interstate 10 in Alabama and detained for nearly two hours. He was carrying $75,000 raised from relatives to buy a Chinese restaurant in Lake Charles, La. He got back his money 10 months later but only after spending thousands of dollars on a lawyer and losing out on the restaurant deal.
A 40-year-old Hispanic carpenter from New Jersey was stopped on Interstate 95 in Virginia for having tinted windows. Police said he appeared nervous and consented to a search. They took $18,000 that he said was meant to buy a used car. He had to hire a lawyer to get back his money.
Mandrel Stuart, a 35-year-old African American owner of a small barbecue restaurant in Staunton, Va., was stunned when police took $17,550 from him during a stop in 2012 for a minor traffic infraction on Interstate 66 in Fairfax. He rejected a settlement with the government for half of his money and demanded a jury trial. He eventually got his money back but lost his business because he didn't have the cash to pay his overhead.