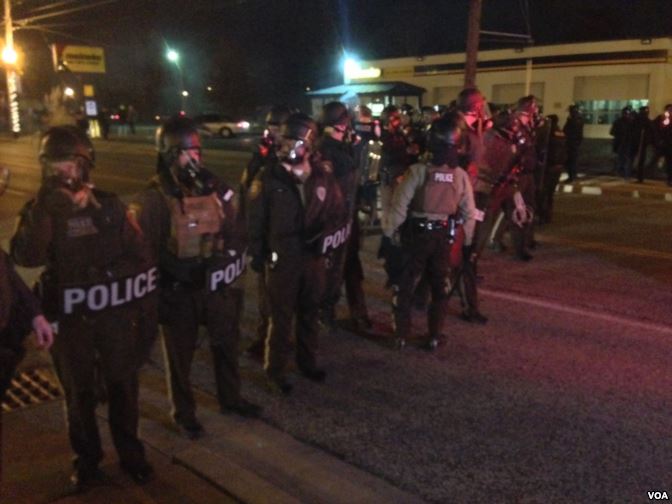 A pregnant woman is now blind in her left eye after being hit by glass that shattered when police in Ferguson, Missouri, tackling Michael Brown protesters, shot at the window of the car she was in.
Dornella Conner says she was at a gas station in the St Louis suburb in a car being driven by her boyfriend when an officer fired a non-lethal 'bean bag' round at them as they tried to drive away, showering her with glass.
Conner has lost sight in her left eye and has blurry vision in the other following the incident on Tuesday at New Halls Ferry Road.
(Read the rest of the story here…)