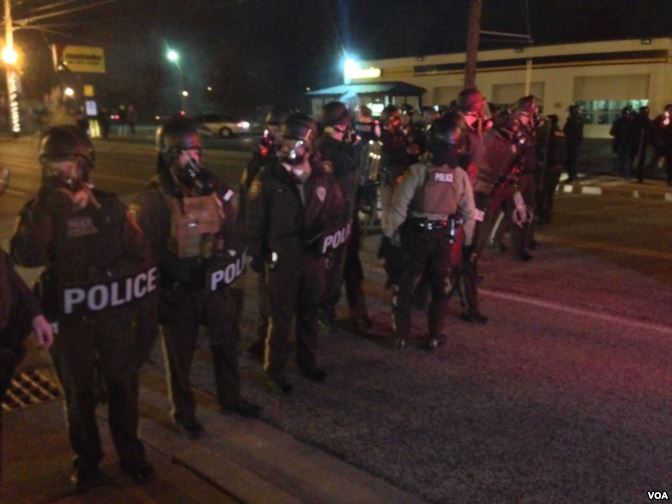 Activists rushed into St. Louis City Hall on Wednesday to protest a grand jury decision not to indict a white police officer who fatally shot an unarmed black man in nearby Ferguson as the region moved into its third day of demonstrations.
Hundreds of people demonstrated in front of the municipal building, shouting "Shame, Shame." Some then entered the building and police, carrying riot shields, quickly responded.
As many as five people were arrested, officials said.
(Read the rest of the story here…)
"The violence we saw in areas of Ferguson last night cannot be repeated," Missouri Gov. Jay Nixon said Tuesday, announcing that he is sending hundreds more members of the National Guard to the city that saw intense looting on Monday night.
"Last night, criminals intent on lawlessness and destruction terrorized this community," Nixon said, "burning buildings, firing gunshots, vandalizing storefronts, and looting family businesses — many for the second time."
Nixon said he'd just returned from West Florissant Avenue, a focal point of the unrest. He called the situation there "a heartbreaking sight," with residents afraid to go outside.
(Read the rest of the story here…)