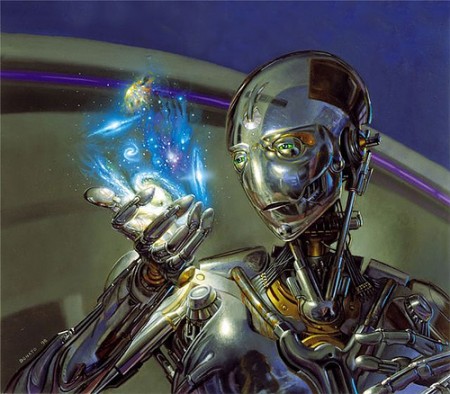 We have to overcome humanity itself to overcome religion. What happens to religion if the future belongs to the cyborgs?
To begin with: transhumanists are divided on the question of religion/spirituality. A clear majority identifies as secular, and many of those are self-proclaimed atheists. Some, such as the Brighter Brains Institute think-tank, dabble in militant atheism (their term) together with neuroengineering, biohacking, and radical life extension. But there are also various strands of explicitly religious transhumanists, such as the Mormon Transhumanist Association.
These Cyborgs for God see new technologies and radical modifications of human nature as ways of approaching salvation and becoming divine. Others, who would often self-describe as secular, still draw on religion-like narratives to talk about our imminent transhuman revolution through the "technological Singularity". Some advocates, such as Ray Kurzweil, even see the singularity as a way to create God by rearranging all the matter in the universe and making it conscious.
(Read the rest of the story here…)