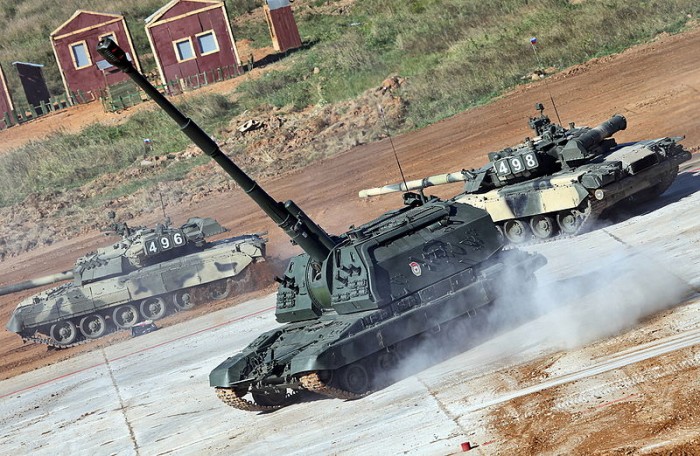 Moscow is going on a huge shopping spree for weapons and military equipment.
Russian defense companies boosted sales by more than 20% last year, driven by demand from the country's military, according to new data from the Stockholm International Peace Research Institute.
That compares with a 2% decline in sales globally, largely due to a weaker performance by American companies, which account for more than half of the world's arms trade.
Russia has begun investing heavily in upgrades to its military capabilities. President Vladimir Putin plans to spend more than 20 trillion rubles ($700 billion) bringing equipment up to date by 2025.
(Read the rest of the story here…)