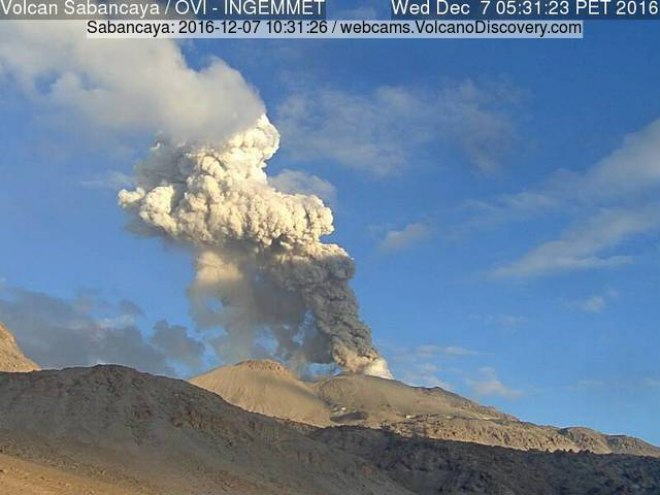 Two volcanoes in South America are experiencing enhanced activity right now.
The Sabancaya volcano, Peru exploded 349 times during last week, while the Colima volcano, Mexico exploded 3 times on Dec 8.
The Sabancaya volcano continues exploding… Proudly! The Geophysical Institute of Peru reported 349 explosions during the past week (28 November – 4 December 2016) and 288 times the week before.
(Read the rest of the story here…)