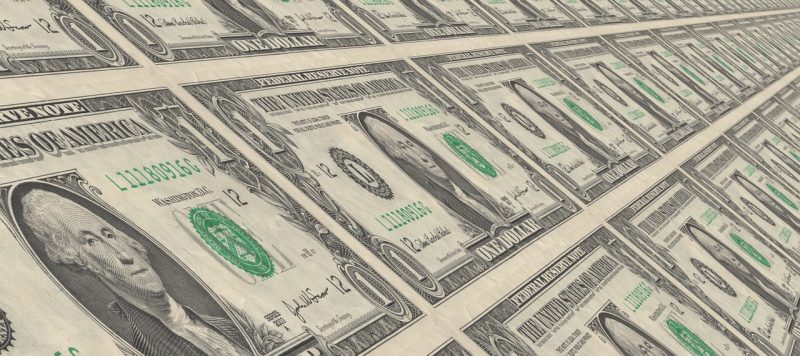 Volatility has returned to Wall Street, and it appears that our absolutely epic stock market bubble may be in serious trouble.  The S&P 500 closed down for the fifth trading session in a row on Monday, and that represents the longest losing streak that we have seen since last February.  Investors are starting to get quite nervous, because for most of the past year stock prices have gone in just one direction.  Even as the real economy has imploded all around us, there has been tremendous euphoria on Wall Street as stock prices have surged to dizzying heights.  If stock prices were allowed to crash, that would definitely not be good for the national mood at all.
So what is the solution?
This stock market bubble was originally created by unprecedented intervention by the Federal Reserve and by extremely wild borrowing and spending by the U.S. government, and in order to keep the bubble going we are going to need a lot more of the same.
So someone needs to tell Federal Reserve Chair Jerome Powell that it is time to go "full Weimar" so that we can prop up this bubble for as long as humanly possible.
For a while there in 2020, the Fed's balance sheet was increasing at a nearly vertical pace, but in recent months it has only been going up at an exponential rate…
If the Fed wants to keep stock prices at their current levels, Powell and his minions need to fire up the engines again.
Meanwhile, the federal government has work to do as well.  If our politicians in Washington really want stock prices to remain ridiculously high, they need to send more checks to the American people as soon as possible.
The effects of the last round of checks is already starting to wear off, and retail investors need more "stimulus money" to fritter away in their Robinhood accounts.
The good news for Wall Street is that Treasury Secretary Janet Yellen has reiterated her call for a large stimulus package, and Joe Biden has said that he is ready to sign one into law.
Of course at this point poor old Joe signs anything that his handlers put on his desk.
We haven't added another trillion dollars to the national debt in a few months, and investors are quite eager to see our grand total cross the 28 trillion dollar mark.  Most of them believe that more stimulus money will mean higher stock prices, but more stimulus money will also cause our money supply to grow even larger.
Since the start of the pandemic, M1 has been growing at a rate that would put the Weimar Republic to shame…
When I look at that chart, I feel like I am going to throw up.
But the only way to "save Wall Street" is to throw more giant mountains of money on to the fire.  If we don't go "full Weimar", stock prices might crash to reasonable levels, and investors would be absolutely horrified.
And we are already starting to see warning signs.  Just look at what happened to Tesla on Monday…
Shares of Tesla closed down 8.55% on Monday, as investors betting on a pandemic comeback rotated out of Big Tech and piled into cyclical stocks.

It's Tesla's biggest drop since Sept. 23, 2020, when it closed down 10.34%.
Do you want to be responsible for Tesla investors losing hundreds of billions of dollars in paper profits?
If not, then you need to support more printing, more borrowing and more spending.
Of course I am being facetious in this article.
By going down the road of hyperinflation, we are systematically destroying the value of the reserve currency of the world, we are piling up trillions of dollars of debt that future generations would never possibly be able to repay, and we are setting the stage for the inevitable meltdown of our current financial system.
In other words, we are literally committing national suicide.
Following World War I, they did the exact same thing in Germany.
The Weimar Republic created money like there was no tomorrow, and at first it fueled a tremendous speculative boom.  Just a couple days ago, Michael Burry posted about this on his Twitter account…
"Speculation alone, while adding nothing to Germany's wealth, became one of its largest activities. The fever to join in turning a quick mark infected nearly all classes..Everyone from the elevator operator up was playing the market."
But that bubble didn't last, did it?
Germany plunged into a horrific economic depression that shocked the entire world.  Eventually, people were running around with wheelbarrows full of cash to pay for things, but nobody wanted the money because it was so worthless.
And of course the collapse of the Weimar Republic set the stage for World War II.
So why do we refuse to learn from history?
Sadly, it isn't just the U.S. that is going down a hyperinflationary path.  Governments all over the globe have been printing, borrowing and spending money at unprecedented levels, and now the ratio of the world's debt to GDP has reached a staggering 356 percent…
The world's debt-to-GDP ratio rose to 356% in 2020, a new report from the Institute of International Finance finds, up 35 percentage points from where it stood in 2019, as countries saw their economies shrink and issued an ocean of debt to stay afloat.
We all know how this story ends.
It ends with an absolutely nightmarish global economic collapse.
I have been sounding the alarm for years, and many others have as well.
Unfortunately, those warnings have gone unheeded.
Even though our forefathers handed us the keys to the greatest economic machine the world had ever seen, in our insatiable greed we always had to have more.
We just kept borrowing and spending, and many of us assumed that our self-destructive behavior would never actually catch up with us.
Disaster didn't strike when our national debt hit 10 trillion dollars, and it didn't strike when it hit 20 trillion dollars either.
To a lot of Americans, it seemed like we could keep this charade going indefinitely.
But now we are facing a day of reckoning, and the price for going "full Weimar" is going to be very bitter indeed.
***Michael's new book entitled "Lost Prophecies Of The Future Of America" is now available in paperback and for the Kindle on Amazon.***
About the Author: My name is Michael Snyder and my brand new book entitled "Lost Prophecies Of The Future Of America" is now available on Amazon.com.  In addition to my new book, I have written four others that are available on Amazon.com including The Beginning Of The End, Get Prepared Now, and Living A Life That Really Matters. (#CommissionsEarned)  By purchasing the books you help to support the work that my wife and I are doing, and by giving it to others you help to multiply the impact that we are having on people all over the globe.  I have published thousands of articles on The Economic Collapse Blog, End Of The American Dream and The Most Important News, and the articles that I publish on those sites are republished on dozens of other prominent websites all over the globe.  I always freely and happily allow others to republish my articles on their own websites, but I also ask that they include this "About the Author" section with each article.  The material contained in this article is for general information purposes only, and readers should consult licensed professionals before making any legal, business, financial or health decisions.  I encourage you to follow me on social media on Facebook, Twitter and Parler, and any way that you can share these articles with others is a great help.  During these very challenging times, people will need hope more than ever before, and it is our goal to share the gospel of Jesus Christ with as many people as we possibly can.