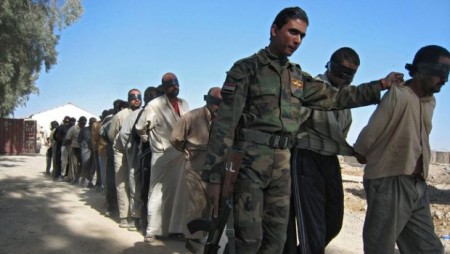 Officials said the rebels took two key crossings in Anbar on Sunday, a day after seizing one at Qaim, a town in the province that borders Syria.
The strategically important airport in the northern town of Tal Afar has also reportedly fallen to the rebels.
Isis-led militants have cut a swathe through parts of Iraq.
Since the fall of Mosul in early June, Isis – the Islamic State in Iraq and the Levant – have helped win large areas in the west and north.
They have taken four strategically important towns in the predominantly Sunni Anbar province – Qaim, Rutba, Rawa and Anah – in the last two days.
(Read the rest of the story here…)