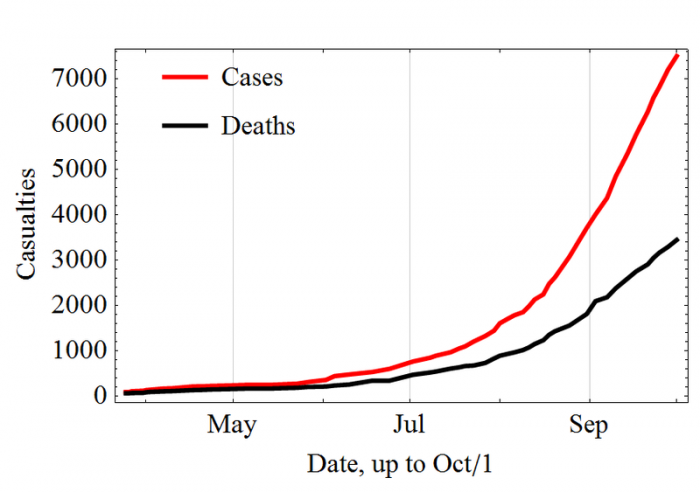 The number of people infected with the Ebola virus has passed 10,000, with 4992 deaths, according to the World Health Organisation, as the United States announced its ambassador to the United Nations would visit the three worst-affected West African nations.
It says 10,141 people have been diagnosed with the deadly disease, which is an increase from the previous estimate of about nine thousand cases.
Almost five thousand people have died from the virus, which has hit Guinea, Liberia and Sierra Leone the hardest. Washington's ambassador to the UN, Samantha Power, was set to land in the capital of Guinea, Conakry, last night.
(Read the rest of the story here…)