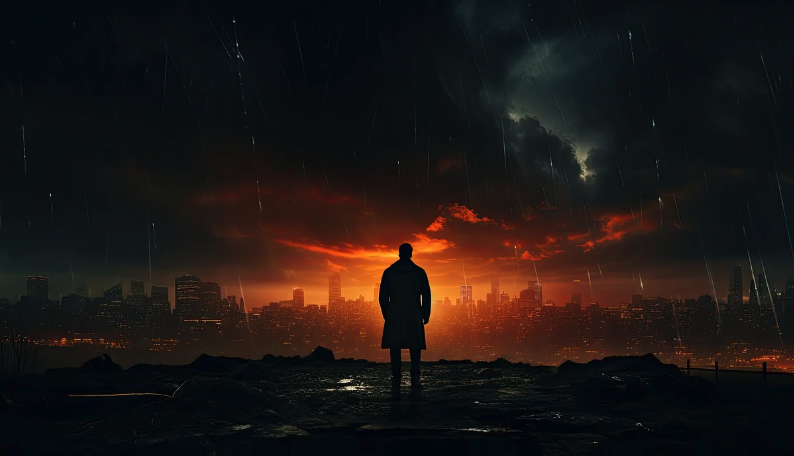 Abortion was the central issue that everyone was talking about on Tuesday, and it enabled the Democrats to win key race after key race all over the nation.  As survey after survey has shown, the American people absolutely love abortion.  In fact, survey after survey has shown that support for abortion has actually increased since Roe v. Wade was overturned.  And every time abortion has been on the ballot since Roe v. Wade was overturned, pro-life forces have lost.  At this point, we need to face the reality of where we are as a nation.  Since 1973, more than 60 million babies have been slaughtered in the United States, and the American people don't want that to stop any time soon.  Of course if we stay on this path, there is no way that America will survive.
Donald Trump won the state of Ohio in 2020, and he will probably win it again in 2024.
But on Tuesday, voters in Ohio overwhelmingly approved an amendment to the state constitution that makes abortion "a constitutional right"…
Ohio voters approved a ballot measure that will amend the constitution to make abortion a constitutional right, drawing strong reactions from supporters and critics to what is seen as a blow to the pro-life movement.

With 99% of the vote reporting, 56.6% of Ohio voters supported Issue 1, while 43.4% rejected it. The text of Issue 1 declares that "Every individual has a right to make and carry out one's reproductive decisions, including but not limited to decisions on (1) contraception; (2) fertility treatment; (3) continuing one's own pregnancy; (4) miscarriage care; and (5) abortion."
I was quite stunned by that.
Of course I was also quite stunned by what happened in Virginia.
Virginia was supposed to be a state where the GOP was gaining ground, but Tuesday was an unmitigated disaster for Republicans in the state, and abortion was the primary reason why…
Virginia Gov. Glenn Youngkin had a plan to save his Republican colleagues from the same fate suffered by anti-abortion GOP candidates since the Supreme Court took away the guaranteed right to an abortion: He proposed what he called a "compromise" on the politically volatile issue, a 15-week ban Youngkin said would isolate "extremist" Democrats and give Republicans full control in Virginia government.

It failed spectacularly, with Democrats keeping control of the state Senate and flipping the Virginia House of Delegates, according to projections by the Associated Press early Wednesday morning.
Glenn Youngkin had been touted as a potential presidential candidate in 2024, but now his dream is completely dead because Democrats took dozens of seats away from Republicans on Tuesday…
While Republican donors have been urging Youngkin to make a late entry into the 2024 presidential race, the first-term governor said he had to gain control of the General Assembly first – vowing to push through a 15-week abortion ban.

Virginia's voters rejected that, with Democrats estimated to win at least 21 state Senate seats, retaining their majority, and 51 seats in the House of Delegates, gaining control from Republicans.
Pennsylvania is another state that will be closely watched as we approach the 2024 election, and abortion was once again the most important issue as a Democrat won a key seat on the Pennsylvania Supreme Court…
In Pennsylvania, Democratic Judge Daniel McCaffery won a seat on the Pennsylvania state Supreme Court in a race where abortion rights was a central issue. His election means Democrats will have a 5-2 majority on the state's highest court.
If you are a politician in America today, it pays to be pro-abortion.
It really pains me to say that, but it is true.
Even in a "deep red" state such as Kentucky, abortion allowed a Democrat to win another term as governor…
Democratic Gov. Andy Beshear will win reelection to a second term in Kentucky, CNN projects, defeating Republican Daniel Cameron in a deep-red state that Donald Trump carried by about 25 points in 2020.

"Tonight, Kentucky made a choice, a choice not to move to the right or to the left, but to move forward for every single family," Beshear said Tuesday night at a victory rally at a music venue in Louisville, shouting over a raucous crowd.

Beshear, one of the nation's most popular governors and the only Democrat in statewide elected office in Kentucky, made abortion a major issue in his campaign. His reelection bid served as a critical test of how the fight over abortion rights since the overturning of Roe v. Wade will shape the political landscape ahead of the 2024 presidential election.
What a nightmare.
As Ann Coulter has pointed out, the American people keep telling us the exact same thing over and over again…
For half a century, right-wingers have screamed, There's nothing in the constitution about abortion! It's up to the states!

We won, the states voted— and voted and voted and voted — and we lost. Every time. It turns out (no matter what they tell pollsters or their neighbors) the people LOVE abortion. They want no restrictions. None. Not the tiniest little imposition. Montana voters rejected a law that would have merely require life-saving treatment be given to babies accidentally born alive during an abortion. That lost, 53% to 47%.
Many were hoping that the overturning of Roe v. Wade would be a major turning point for America.
Well, it turns out that it wasn't a turning point at all.
In fact, the total number of abortions in the United States actually went up during the first year following the overturning of Roe v. Wade…
The average number of abortions performed each month in the US rose in the year after the supreme court overturned Roe v Wade and allowed more than a dozen states to ban the procedure, according to data released on Tuesday from a research group backed by the Society of Family Planning.

This stunning finding masks a deep divide in abortion access in the US. The number of abortions performed in states with near-total or six-week abortion bans plummeted, with providers in those states performing 114,590 fewer abortions than they would have if Roe had not been overturned, according to data collected by the research group, WeCount.

At the same time, abortions rose dramatically in the states that still permit the procedure. In total, those states performed 116,790 more abortions than expected.
If we keep killing children on an industrial scale, there is no future for America.
In my brand new book entitled "Chaos", I share some very serious warnings for this country.
Sadly, most Americans are not interested in such warnings.
Most Americans just want to continue to do what they are already doing.
But in the end, we will certainly reap what we have sown.
Michael's new book entitled "Chaos" is now available in paperback and for the Kindle on Amazon.com, and you can check out his new Substack newsletter right here.
About the Author: My name is Michael and my brand new book entitled "Chaos" is now available in paperback and for the Kindle on Amazon.com.  In addition to my new book I have written seven other books that are available on Amazon.com including "7 Year Apocalypse", "Lost Prophecies Of The Future Of America", "The Beginning Of The End", and "Living A Life That Really Matters". (#CommissionsEarned)  When you purchase any of these books you help to support the work that I am doing, and one way that you can really help is by sending copies as gifts to family and friends.  Time is short, and I need help getting these warnings into the hands of as many people as possible.  I have also started a brand new Substack newsletter, and I encourage you to subscribe so that you won't miss any of my articles.  I have published thousands of articles on The Economic Collapse Blog, End Of The American Dream and The Most Important News, and the articles that I publish on those sites are republished on dozens of other prominent websites all over the globe.  I always freely and happily allow others to republish my articles on their own websites, but I also ask that they include this "About the Author" section with each article.  The material contained in this article is for general information purposes only, and readers should consult licensed professionals before making any legal, business, financial or health decisions.  I encourage you to follow me on social media on Facebook and Twitter, and any way that you can share these articles with others is definitely a great help.  These are such troubled times, and people need hope.  John 3:16 tells us about the hope that God has given us through Jesus Christ: "For God so loved the world, that he gave his only begotten Son, that whosoever believeth in him should not perish, but have everlasting life."  If you have not already done so, I strongly urge you to invite Jesus Christ to be your Lord and Savior today.