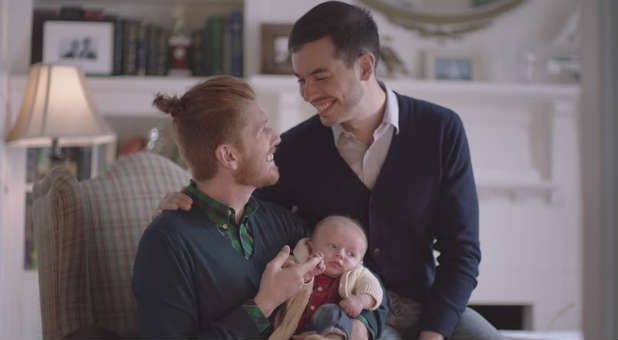 Gay and lesbian couples are featured prominently in Tylenol's new #HowWeFamily campaign, which aims to change the face of the American family.
A same-sex prom couple and two gay dads with a baby are among those featured in the campaign's first TV ad. A voiceover declares, "Family isn't defined by who you love, but how."
Tylenol is glorifying all modern family types by stating a family is based on love not traditional marriage, and then showing gay couples with their children. One Million Moms believes family is based on love, but this does not justify normalizing sin.
(Read the rest of the story here…)