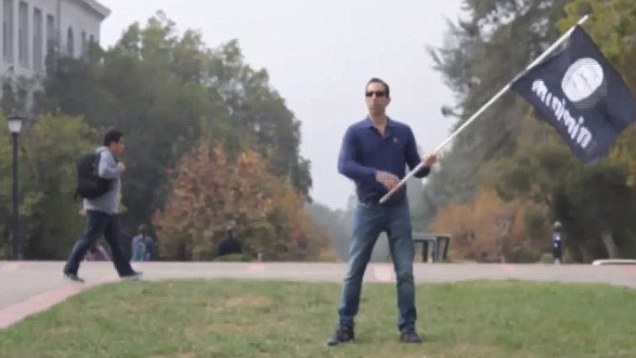 A Fox News commentator set out to test the different reactions students at the University of California Berkeley would have when he waved a flag of the terrorist group ISIS versus when he brandished the flag of Israel.
So how did the liberal campus react? Indifferently, when Ami Horowitz stated his support of ISIS.
But when he declared himself an Israel fan, many students immediately pounced.
'Israel is a thief in the night, and a thief in the day,' said one man.
Another man cursed as he walked past: 'F*** Israel!'
And yet another person confronts Horowitz to say, 'Tyranny isn't cute.'
(Read the rest of the story here…)