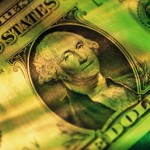 The most important news for Friday, May 29th, 2009…..
According to USAToday, the share of U.S. federal obligations is now $546,668 per U.S. household, and that does not even include the $121,953 that the average U.S. household has in personal debt.  Would you happen to have an extra half a million dollars lying around?
Barack Obama's nominee for the Supreme Court, Sonia Sotomayor, is a member of La Raza, an immigrant rights group whose name translates literally to "The Race".
The U.S. dollar has fallen in May the most in any month since 1985.  What are you going to do when a loaf of bread costs 10 dollars?
One out of every eight U.S. households with a mortgage ended the first quarter of 2009 late on loan payments or in the foreclosure process.
Since 2005, the Social Security Administration has paid out $75.8 million to fugitive felons.  It is wonderful to see that they are putting our tax money to good use.
The head of the U.S. army says that the United States could fight an old-fashioned war against North Korea if necessary.  Just what our overstretched military needs – another war.
There is more corroboration from a "highly credible senior military officer with firsthand knowledge" that the torture photos being covered up by the Obama administration contain acts of absolutely unspeakable evil.
The general who led an Army investigation into the horrific prisoner abuse at Abu Ghraib is accusing the Bush administration of war crimes and is calling for them to be held accountable.
Homeland Security plans to start scanning the fingerprints of travellers leaving the United States.  What's next?  A full strip search?
A newly uncovered United Nations document reveals a U.N. scheme to use GPS technology to identify every human dwelling on earth.  Perhaps you have seen the census workers using GPS to mark front doors in your neighborhood already.
News organizations are confirming that North Korea has test-fired a sixth short-range missile now.  North Korea has been very aggressive since Monday's nuclear test.
The Obama administration plans to push the FBI and the Justice Department into global counter-terrorism operations.
Israel is rejecting a request by Hillary Clinton for a total settlement freeze in the West Bank.
Australia is seriously concerned that the swine flu is about to really take off in that country.
A San Diego pastor is fighting a citation from San Diego County that requires him to obtain a permit to host weekly Bible studies in his own home.  Yeah – we live in such a land of freedom, don't we?
A new study reveals that the number of Americans living a healthy lifestyle is actually on the decline in the United States.
Mouse-humans?  Yes, scientists have gone there.  A team of German researchers have actually created mice with a human "speech" gene.  Let's just hope these mice don't start talking.  Seriously, though, what an abomination.
The number of families homeschooling their children nearly doubled in one decade according to a new report.  Perhaps if the public schools were not such a total disaster this wouldn't be happening as much.
A new study reveals some very startling statistics about child abuse patterns.
Levi's company owned stores in New York, Los Angeles, Chicago and San Francisco will be displaying their jeans and shirts adorned with "White Knots for Equality" this summer as a signal that they support gay marriage.