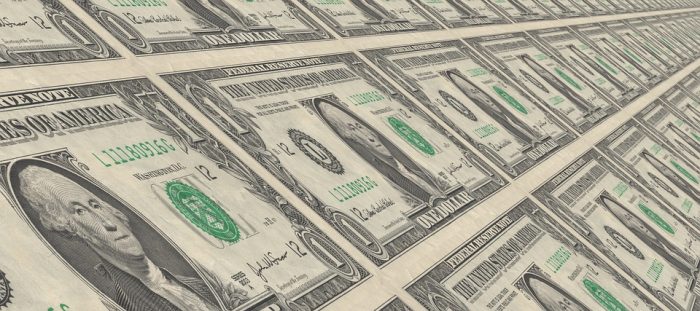 If you have ever wondered why our leaders in Washington D.C. seem to act so strangely, the truth is that it almost always comes down to just one thing. It has been said that "money makes the world go round", and that is definitely true in Washington. This year the federal government will spend more than 4 trillion dollars, and that represents well over one-fifth of our national GDP. With so much money coming in and so much money going out, the stakes are incredibly high, and that is why so much money is poured into political campaigns on the national level.
And it shouldn't surprise anyone that those that live the closest to this gigantic money machine have benefited greatly. Forbes just released their brand new rankings for 2017, and they found that five out of the top 10 wealthiest counties in the entire country are suburbs of Washington D.C.…
Virginia's Loudoun County holds the title of the nation's richest county with a median household income of $125,900. While nearly 10,000 residents commute to the District, according to Forbes, about 11,700 businesses employ 161,000 county residents, with Dulles International Airport, Loudoun County Public Schools and the Department of Homeland Security leading that charge.

The nearby city of Falls Church, Fairfax and Arlington counties in Virginia and Howard County in Maryland also lead the nation based on wealth.
In general, salaries for federal workers are significantly higher than in the private sector, and benefit packages are usually much better.
But in addition to having a very high concentration of federal workers, the D.C. area is also home to hordes of lawyers, lobbyists, defense contractors and other government vendors. Big government means big business for those guys, and business has been very good in recent years…
The federal government has a lot to do with this: The Capitol and the economy orbiting around it (including lawyers, defense contractors, computer engineers along the Dulles Corridor, and doctors near NIH) attract college graduates who reliably contribute to six-figure households. Crucially, there was a $1.7 billion increase in lobbying between 1998 and 2010, as Dylan Matthews explained. With each $1 million of lobbying "associated with a $3.70 increase in the D.C. wage premium," the money pouring into Washington wound up in the pockets of its residents.
This certainly isn't the limited government that our founders intended.
So where did we go wrong?
One of the big turning points came in 1913. That is the year when the Federal Reserve and the modern version of the income tax were established. The Federal Reserve was designed by the elite to get the federal government very deeply into debt, and an income tax was needed to help service that debt and to help pay for the much larger government that the progressives were wanting.
Back then, D.C. was nothing like it is today. In fact, even in the 1970s there were still large farms inside the Beltway. But the federal government just kept getting bigger and bigger and bigger, and now it is a four trillion dollar monstrosity.
What I believe we should do is to dismantle as much of that monstrosity as we possibly can. Instead of asking which government agencies we should close, I believe that we should be asking which government agencies we really need to leave open.
A great place to start would be by abolishing the Federal Reserve, the IRS and the income tax. Those institutions are at the very core of the Washington money machine, and so it would essentially be like tearing the heart out of big government.
And don't worry, the federal government would still have plenty of money coming in. The individual income tax only accounts for about 46 percent of all federal revenue, and theoretically we could still have an absolutely enormous federal government without an income tax. I once wrote an article that listed 97 different ways that various levels of government get money out of us each year, and so getting rid of the federal income tax would still leave 96 ways for the politicians to extract money from us.
As I remind my readers so frequently, the greatest period of economic growth in U.S. history was when there was no income tax and no central bank. But I know that a lot of people out there love the 1.33 percent average yearly GDP growth rate that we have been experiencing over the past decade and would have a really hard time giving that up.
Unfortunately, it would actually be a very tough transition to a much more limited federal government because so much of our society is geared around the enormous money machine in Washington. In 2018, more than a billion dollars will be spent on the mid-term elections, and most of that money will be going to incumbents that are committed to maintaining the status quo.
If we ever want things to really start changing in Washington, we have got to start sending people there that haven't been bought off by the big money interests.
In my congressional district there is no incumbent running in 2018, and nobody else in the race is nearly as conservative as I am. But since I can't be bought by the special interests, I am going to have to rely on grassroots support.
Donald Trump showed us that anything is possible in American politics. When Jeb Bush decided to run for president, he had an extremely long list of endorsements and a hundred million dollars behind him, and he still got trounced by Trump because Trump had a much stronger message.
If we stand united, we can take our government back and there won't be anything that the establishment will be able to do about it.
But if we sit back and do nothing, the cesspool of corruption in Washington D.C. will just continue to get deeper and deeper.
Michael Snyder is a Republican candidate for Congress in Idaho's First Congressional District, and you can learn how you can get involved in the campaign on his official website. His new book entitled "Living A Life That Really Matters" is available in paperback and for the Kindle on Amazon.com.