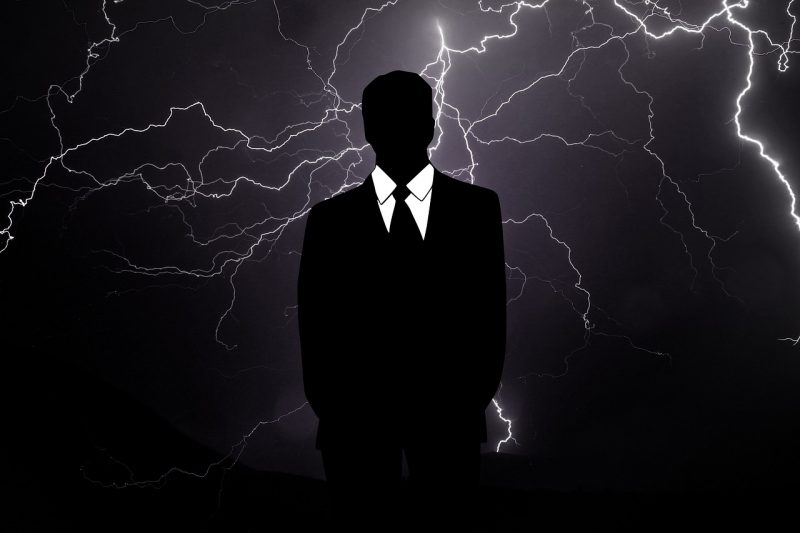 Is your job safe?  Right now, we are witnessing so much turmoil is so many different sectors of our economy.  The housing market is crashing, the cryptocurrency industry has imploded, the tech industry is laying off workers at an extremely frightening pace, and some of our most important retailers are heading into bankruptcy.  The information that I am about to share with you is deeply troubling.  It has become exceedingly clear that our economy is in huge trouble, and I fully expect that our problems will accelerate even more as the year rolls along.
Let me start by pointing out what is currently happening at Microsoft.  It is one of the wealthiest companies in the entire world, but due to a shift in "macroeconomic conditions" executives have decided that it has become necessary to lay off 10,000 workers…
Microsoft announced thousands of job cuts this week, becoming the latest tech company to pluck its workforce as the global economy slows.

The software company confirmed Wednesday its reducing workforce by 10,000 people through the end of the third quarter of the 2023 fiscal year.

The cuts come "in response to macroeconomic conditions and changing customer priorities," the company's CEO Satya Nadella released in a statement to its employees Wednesday.
If even Microsoft is laying off thousands of workers, is any job in the private sector truly safe?
Meanwhile, some of the biggest names in the retail industry are plunging into bankruptcy now that the holiday season is over.
On Tuesday, it was Party City's turn…
Party City filed for bankruptcy protection Tuesday, weighed down by competition and years of financial losses.

The largest party goods and Halloween specialty retail chain in the United States said in a regulatory filing that it reached an agreement with debtholders to cut its $1.7 billion debt load.
Even more alarming is the fact that it is being reported that a bankruptcy filing for Bed Bath & Beyond has become "likely"…
Bed Bath & Beyond has been in discussions with prospective buyers and lenders as it works to keep its business afloat during a likely bankruptcy filing, according to people familiar with the matter.

The retailer is in the midst a sale process in hopes of finding a buyer that would keep the doors open for both of its major chains, its namesake banner and Buybuy Baby, said the people, who weren't authorized to discuss the matter publicly.
So many brick and mortar retailers are really struggling right now, and many of them are blaming competition from Internet retailers such as Amazon.
But if Amazon is doing so well, why did they start laying off approximately 18,000 workers on Wednesday?…
Earlier this month, Amazon CEO Andy Jassy told employees in a blog post that the company was laying off about 18,000 people as it seeks to cut costs and would begin contacting impacted employees on Jan. 18.

"Amazon has weathered uncertain and difficult economies in the past, and we will continue to do so," Jassy said in the Jan. 4 post. "These changes will help us pursue our long-term opportunities with a stronger cost structure."
The wave of layoffs that we have been witnessing in the tech industry is truly unprecedented.
Prior to this week, more than 25,000 tech industry workers had already been laid off this year, and this comes on the heels of the massive layoffs that we saw last year…
According to the data tracking website, more than 101 tech companies around the world have laid off 25,436 employees so far in 2023. Most of the layoffs have taken place in the United States, accounting for 22,400 employees fired.

The number of workers being laid off from tech companies is a trend that is continuing since 2022, when 154,336 workers were fired from over 1,000 tech companies around the world, according to the data.
But at least the tech industry is in far better shape than the cryptocurrency industry is.
Let me share four major announcements that have all happened within the past 10 days…
#1 It is being reported that Genesis Global Capital "is laying the groundwork for a bankruptcy filing"…
Genesis Global Capital is laying the groundwork for a bankruptcy filing as soon as this week, according to people with knowledge of the situation.

The cryptocurrency lending unit of Digital Currency Group has been in confidential negotiations with various creditor groups amid a liquidity crunch. It has warned that it may need to file for bankruptcy if it fails to raise cash, Bloomberg previously reported.
#2 Crypto.com announced that it will be laying off "20% of its workforce"…
Crypto.com announced plans to lay off 20% of its workforce Jan. 13. The company had 2,450 employees, according to PitchBook data, suggesting around 490 employees were laid off.

CEO Kris Marszalek said in a blog post that the crypto exchange grew "ambitiously" but was unable to weather the collapse of Sam Bankman-Fried's crypto empire FTX without the further cuts.
#3 Coinbase has decided "to cut about a fifth of its workforce"…
On Jan. 10, Coinbase announced plans to cut about a fifth of its workforce as it looks to preserve cash during the crypto market downturn.

The exchange plans to cut 950 jobs, according to a blog post. Coinbase, which had roughly 4,700 employees as of the end of September, had already slashed 18% of its workforce in June saying it needed to manage costs after growing "too quickly" during the bull market.
#4 The founder of cryptocurrency exchange Bitzlato has actually been arrested.  Apparently he was laundering money on a scale of epic proportions…
The founder of the Hong Kong-based cryptocurrency exchange Bitzlato was arrested early Wednesday in Miami in connection with a vast money laundering operation, accused of transmitting more than $700 million in illicit funds in the past four years.

Deputy Attorney General Lisa Monaco said Anatoly Legkodymov, 40, a Russian national, oversaw a major "high-tech financial hub that catered to known crooks," including cybercriminals and drug dealers seeking to process dirty money.
The cryptocurrency industry will never look the same again after all of this turmoil.
On top of everything else, the Saudis appear to be poised to make a major move that could literally change everything.
At the yearly gathering of the World Economic Forum in Davos, the Saudi finance minister decided to drop a bombshell…
Saudi Arabia is open to discussions about trade in currencies other than the US dollar, according to the kingdom's finance minister.
Needless to say, this could potentially completely undermine the dominance of the petrodollar.
Of course we cannot afford to have that happen, because the dominance of the dollar is one of the only things that is keeping our system afloat.
At this point just about everything is moving in the wrong direction for the U.S. economy, but most people still do not understand the bigger picture.
A lot of the "experts" assume that we will just suffer through a temporary recession and then things will eventually return to normal.
I wish that was true.
Unfortunately, our entire system is starting to crack and crumble all around us, and those that are currently running things are not going to be able to put it back together again.
***It is finally here! Michael's new book entitled "End Times" is now available in paperback and for the Kindle on Amazon.***
About the Author: My name is Michael and my brand new book entitled "End Times" is now available on Amazon.com.  In addition to my new book I have written six other books that are available on Amazon.com including "7 Year Apocalypse", "Lost Prophecies Of The Future Of America", "The Beginning Of The End", and "Living A Life That Really Matters". (#CommissionsEarned)  When you purchase any of these books you help to support the work that I am doing, and one way that you can really help is by sending copies as gifts to family and friends.  Time is short, and I need help getting these warnings into the hands of as many people as possible.  I have published thousands of articles on The Economic Collapse Blog, End Of The American Dream and The Most Important News, and the articles that I publish on those sites are republished on dozens of other prominent websites all over the globe.  I always freely and happily allow others to republish my articles on their own websites, but I also ask that they include this "About the Author" section with each article.  The material contained in this article is for general information purposes only, and readers should consult licensed professionals before making any legal, business, financial or health decisions.  I encourage you to follow me on social media on Facebook and Twitter, and any way that you can share these articles with others is definitely a great help.  These are such troubled times, and people need hope.  John 3:16 tells us about the hope that God has given us through Jesus Christ: "For God so loved the world, that he gave his only begotten Son, that whosoever believeth in him should not perish, but have everlasting life."  If you have not already done so, I strongly urge you to invite Jesus Christ to be your Lord and Savior today.