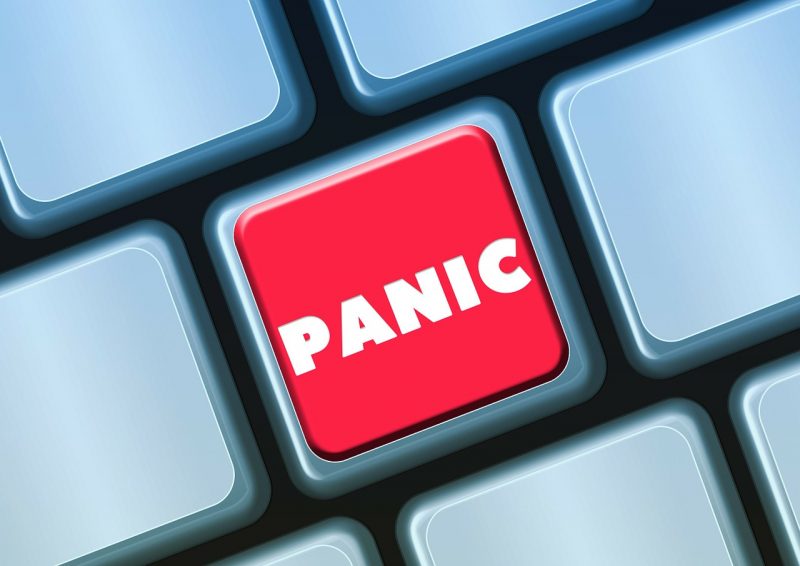 Another domino has fallen.  We are being told that the failure of FTX "would be kind of like a Lehman Brothers event", and at this hour FTX is on the verge of collapse.  There was a chance that FTX could survive when Binance announced a shocking rescue plan, but after looking at the books Binance has reportedly backed out of the deal.  As a result, investors that have poured billions into FTX are likely to lose everything.  And many believe that FTX's heavily promoted token, FTT, is going to zero.  If you have been waiting for a financial disaster to happen, this certainly qualifies.  A lot of people that were "crypto millionaires" not too long ago are going to be totally wiped out.
Of course the collapse of FTX is going to be felt very widely, because a lot of really big "heavy hitters" were very heavily invested in FTX…
Some of the prominent investors in the crypto exchange include – BlackRock, Ontario Pension Fund, Sequoia, Paradigm, SoftBank, Circle, Ribbit, Alan Howard, Multicoin, VanEck, and Temasek.

Sequoia invested in a $420 million round in the company at a $25 billion valuation in October 2021. Additionally, some of the heavy hitters in the capital market, namely Temasek, Paradigm, NEA, SoftBank, Lightspeed Venture Partners, Tiger Global, Insight Partners, the Ontario Teachers' Pension Plan Board, and others, poured in capital worth $400 million at $32 billion in January 2022.
Even celebrities such as Tom Brady and Steph Curry had poured enormous sums of money into FTX.
Now all of that money could be gone.
One anonymous industry executive actually told CNN that the collapse of FTX "would be kind of like a Lehman Brothers event for the space"…
"I'm actually shocked by this," an industry executive told CNN Business. "FTX failing … would be kind of like a Lehman Brothers event for the space. But if they have been successfully bailed out, then that would probably head things off at the pass."
Sadly, that industry executive is quite right.
This is a major catastrophe.
When the deal between Binance and FTX was originally announced, FTT immediately lost over 2 billion dollars in value…
FTT, the token native to crypto exchange FTX, lost most of its value after rival Binance, the world's largest cryptocurrency firm, announced plans to acquire the company.

The coin traded at around $22 on Monday and sank below $5 Tuesday afternoon in New York. The sell-off wiped out more than $2 billion in value in the space of 24 hours.
But now Binance has completely pulled out of the deal.
After looking at the books, Binance decided that the problems at FTX are "beyond our control or ability to help"…
A day after announcing a plan to buy its embattled rival, cryptocurrency exchange Binance pulled out of the deal, saying FTX's problems were "beyond our control or ability to help."

"As a result of corporate due diligence, as well as the latest news reports regarding mishandled customer funds and alleged US agency investigations, we have decided that we will not pursue the potential acquisition of http://FTX.com," Binance said in a statement.
So now there is no hope for FTX.
And there is no hope for FTT.
These developments definitely played a major role in the tremendous turmoil that we witnessed on Wall Street on Wednesday…
Stocks were lower on Wednesday — following recent market gains — as results of the midterm elections provided no clear answers about who would control Congress yet. A crypto selloff also weighed on markets.

The Dow Jones Industrial Average fell 646.89 points, or about 1.95%, to 32,513.94. The decline was led by Disney, which fell 13.2% after the entertainment giant missed analysts' estimates on the top and bottom lines. The S&P 500 shed 2.08% to 3,748.57, and the Nasdaq Composite slid 2.48% to 10,353.17.
Meanwhile, the rapidly growing tech industry crisis that has recently erupted just continues to get even worse.
We just learned that Facebook will be laying off more than 11,000 workers.  This is the very first time the company has done anything like this…
Meta Platforms Inc. Chief Executive Officer Mark Zuckerberg said the company will cut more than 11,000 jobs, calling himself responsible for the first major round of layoffs in the social media giant's history.
In a letter to his employees, Mark Zuckerberg took full accountability for the decisions to let people go…
Today I'm sharing some of the most difficult changes we've made in Meta's history. I've decided to reduce the size of our team by about 13% and let more than 11,000 of our talented employees go. We are also taking a number of additional steps to become a leaner and more efficient company by cutting discretionary spending and extending our hiring freeze through Q1.

I want to take accountability for these decisions and for how we got here. I know this is tough for everyone, and I'm especially sorry to those impacted.
Of course it is easy for him to say such things because he still has a job and he is still one of the wealthiest individuals on the entire planet.
In recent weeks, other major tech companies have been conducting large scale layoffs as well…
1. Twitter: 50%

2. Cameo: 25%

3. Robinhood: 23%

4. Intel: 20%

5. Snapchat: 20%

6. Coinbase: 18%

7. Opendoor: 18%

8. Stripe: 14%

9. Lyft: 13%

10. Shopify: 10%
We have never seen layoffs of this magnitude in the entire history of the tech industry.
Even in 2008 and 2009 we didn't see anything like this.
At this same time, we are seeing some very alarming real estate layoffs as that industry also plunges into a crisis.
For example, Redfin just announced that they will be letting 13 percent of their employees go…
Redfin is set to shutter its home-flipping business and reduce its workforce by 13%, laying off 862 employees.

About 264 of the job cuts will be directly related to the shutdown of RedfinNow, the company's instant buying, or iBuying, business in which it purchases a home as-is, completes minor improvements and resells the home on the open market.
This is exactly what we would expect to see during the early stages of a major economic slowdown.
Unfortunately, much worse is ahead.  In fact, the times that we are moving into will greatly challenge all of us.
During the "Great Recession", the Federal Reserve pushed interest rates to the floor, and that really helped stabilize the economy.
But the Federal Reserve can't do that this time around because inflation is totally out of control.
So instead of reducing rates, the Fed is just going to keep raising them.
The economic outlook for 2023 is so bleak, and at this point almost everyone can see that really tough times are ahead.
Up until just recently, however, the financial markets were still doing relatively well.
But now a new "Lehman Brothers moment" has arrived, and it is likely that we will see quite a bit of panic on Wall Street as the implications of the collapse of FTX reverberate throughout the financial community.
***It is finally here! Michael's new book entitled "End Times" is now available in paperback and for the Kindle on Amazon.***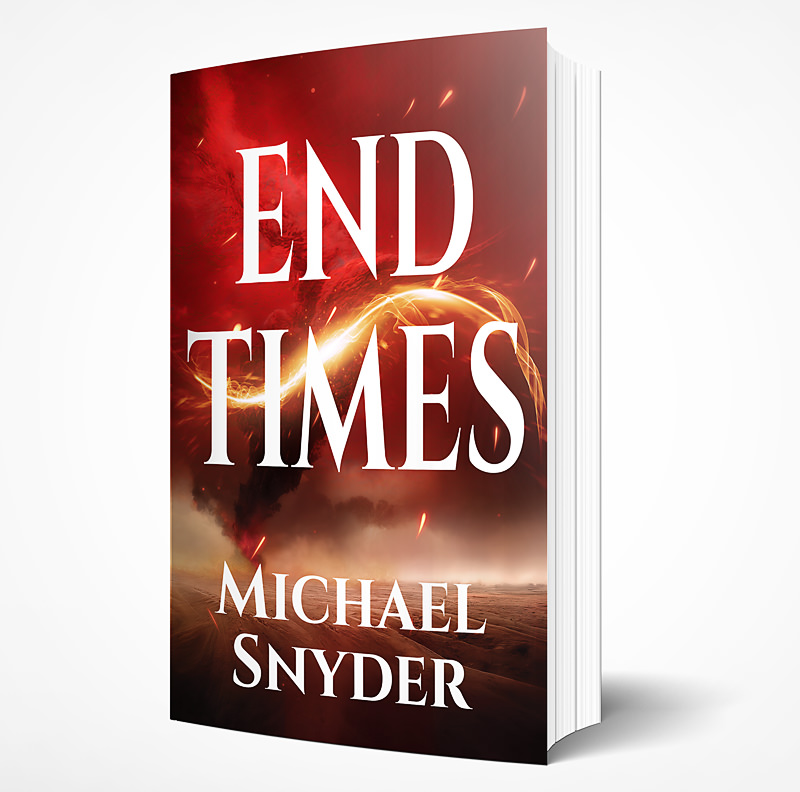 About the Author: My name is Michael and my brand new book entitled "End Times" is now available on Amazon.com.  In addition to my new book I have written six other books that are available on Amazon.com including "7 Year Apocalypse", "Lost Prophecies Of The Future Of America", "The Beginning Of The End", and "Living A Life That Really Matters". (#CommissionsEarned)  When you purchase any of these books you help to support the work that I am doing, and one way that you can really help is by sending copies as gifts to family and friends.  Time is short, and I need help getting these warnings into the hands of as many people as possible.  I have published thousands of articles on The Economic Collapse Blog, End Of The American Dream and The Most Important News, and the articles that I publish on those sites are republished on dozens of other prominent websites all over the globe.  I always freely and happily allow others to republish my articles on their own websites, but I also ask that they include this "About the Author" section with each article.  The material contained in this article is for general information purposes only, and readers should consult licensed professionals before making any legal, business, financial or health decisions.  I encourage you to follow me on social media on Facebook and Twitter, and any way that you can share these articles with others is definitely a great help.  These are such troubled times, and people need hope.  John 3:16 tells us about the hope that God has given us through Jesus Christ: "For God so loved the world, that he gave his only begotten Son, that whosoever believeth in him should not perish, but have everlasting life."  If you have not already done so, I strongly urge you to invite Jesus Christ to be your Lord and Savior today.