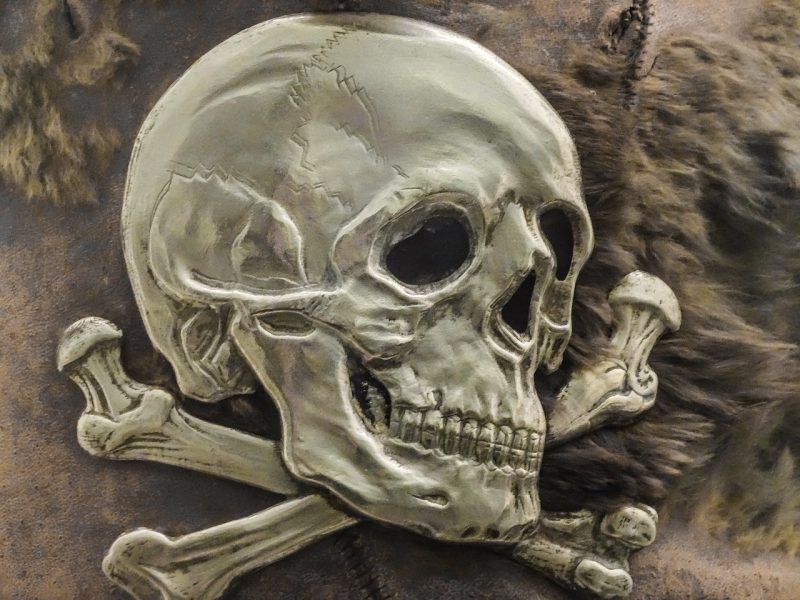 The plot thickens with each passing day, and I have a feeling that things are going to get very "interesting" in the months ahead.  Despite all of our advanced technology, humanity remains highly vulnerable to outbreaks of disease, and I have often said that I believe that we are entering a time when there will be great "pestilences".  As you read this article, scientists all over the globe are playing around with extremely dangerous diseases.  Sometimes such research is being conducted for noble purposes, but in other instances it is not.  And as we have seen in the past, it is way, way too easy for a mistake to happen.  It is inevitable that more highly virulent bugs will be released accidentally (or on purpose) in the future, and we need to understand that this is going to be the "new normal" in a world that is increasingly going mad.
As I discussed in an article that I just published, many believed that we had COVID nearly defeated, but now the "Delta variant" is spreading like wildfire all over the planet.  In addition, there are several other outbreaks of disease that I believe merit our attention.  The following are 4 pestilences that everyone should be keeping an eye on right now…
#1 The Delta Variant
The number of new COVID cases in the United States had gone way down, but now thanks to the "Delta variant" the number of new cases is going way up again.
In fact, it is being reported that the number of new cases has risen by 224 percent over the last 3 weeks…
It comes as the U.S. recorded 52,111 new cases on Monday with a seven-day rolling average of 34,682, which is a 224 percent increase from the 10,678 average recorded three weeks ago.

Nearly every state – aside from Montana and Iowa – and the District of Columbia have seen infections rise in the last week, according to a DailyMail.com analysis of Johns Hopkins data.
Many Americans have assumed that the shots that they have taken would protect them from this new variant, but it turns out that lots of "fully vaccinated" individuals are catching the "Delta variant".
On Tuesday, we learned that a top White House official and an aide to Nancy Pelosi have both tested positive even though both of them were "fully vaccinated"….
A White House official and an aide to House Speaker Nancy Pelosi, D-Calif., tested positive for the coronavirus after attending an event together, a White House official confirmed.

At least one of the cases may be linked to a group of Texas Democrats who came to Washington last week amid a battle in the state Legislature over voting rights. Six of the Texas lawmakers have tested positive for the coronavirus, including a former nurse who announced her test result Tuesday.
And we have also just learned that the White House is admitting that there were previous "breakthrough cases" among White House staffers that were not publicly reported…
The Indian Delta variant of the coronavirus has been detected in the U.S. Capitol building, officials revealed on Tuesday, while the White House admitted there have been more COVID breakthrough cases among staff than publicly announced.

'The Delta variant virus has been detected in Washington, DC and in the Capitol buildings,' Dr. Brian P. Monahan, the attending physician of the Capitol wrote in a memo obtained by DailyMail.com.

He said 'several' aides who have been vaccinated have tested positive for COVID. Republican Rep. Vern Buchanan announced on Monday he had tested positive for COVID despite being vaccinated.
I can understand why they wanted to keep such cases under wraps for as long as they could.
It is quite embarrassing to have cases among "fully vaccinated" staffers at the same time you are pushing for everyone in the general population to be "vaccinated".
Axios was the first outlet to break this story wide open.  The following is a short excerpt from that report…
A White House official and a staff member for House Speaker Nancy Pelosi (D-Calif.) have both tested positive for COVID-19 after attending the same reception last week, officials confirmed to Axios.

Why it matters: While both individuals are vaccinated and mildly symptomatic, they illustrate how Americans inoculated against the coronavirus can still contract and, potentially, unknowingly transmit the virus — even at the highest levels of the nation's government.
According to the latest information we have, six "fully vaccinated" members of the Texas delegation have tested positive for the virus, and they passed the virus on to a "fully vaccinated" White House staffer and a "fully vaccinated" aide to Nancy Pelosi.
This raises a whole lot of questions about the "Delta variant", and the American people deserve answers.
#2 The Monkey B Virus
On Tuesday, we also learned that a man in China has died after contracting a disease known as "the Monkey B virus"…
A Chinese man has died after he contracted an extremely rare infectious disease known as Monkey B virus from primates, according to health officials who say it's the first documented human case in China.
It turns out that this particular individual was a veterinary surgeon that had recently dissected two dead monkeys…
The 53-year-old veterinary surgeon worked in an institute specializing in nonhuman primate breeding and experimental research in Beijing, according to the Chinese Center for Disease Control and Prevention.

In a report, the China CDC said the man had dissected two dead monkeys on March 4 and 6. A month later, he experienced "nausea and vomiting followed by fever with neurological symptoms." After visiting several hospitals, the surgeon eventually died on May 27.
Let us hope that the Chinese have caught this in time, because the Monkey B virus can have a fatality rate "of 70 to 80 percent"…
Monkey B virus (BV), also known as Herpes B virus, has a fatality rate of 70 to 80 percent, the Chinese Center for Disease Control and Prevention's English journal the "China CDC Weekly" cited in its July 17 report. The report said that the deceased's close contacts were tested in April and were free of the virus.

According to the U.S. CDC, humans typically get infected with BV when bitten or scratched by an infected macaque monkey, or have contact with a macaque's eyes, nose, or mouth. The CDC highlighted that there has only been one case of BV human-to-human transmission documented in history.
#3 Snake Fungal Disease
A disease that was not caught in time is now spreading wildly among snakes all over the country.
It is known as "snake fungal disease", and cases have "increased substantially" throughout the eastern half of the nation…
A growing number of snakes are taking on horrific facial deformities, due to a skin disease wildlife experts don't fully understand.

It's called snake fungal disease (SFD) and cases have "increased substantially" in the eastern half of the country, according to the U.S. Geological Survey.

The fatal condition has only been found in snakes, but there is much to be discovered, the USGS said in a news release.
#4 Monkeypox
A few days ago, I wrote an entire article about the Monkeypox outbreak.
As I discussed in that article, there is now a confirmed case of Monkeypox in Dallas, Texas, and the CDC says that it is currently monitoring more than 200 people in 27 different U.S. states that had direct contact with the original victim…
The Centers for Disease Control (CDC) is monitoring over 200 people in 27 states for potential exposure to monkeypox after their contacts were traced with a Texan who contracted the rare disease while traveling in Nigeria weeks ago.

According to Stat, state and local health officials are working with federal authorities to monitor those who were in contact with the monkeypox patient, who flew into Atlanta international airport on July 8, and then on to Dallas Love airport the next day. One week later, he was diagnosed with the rare disease, which can be transmitted through bodily fluids and respiratory droplets, according to the CDC.
The COVID pandemic has clearly shown us how vulnerable we truly are, and scientists assure us that it is just a matter of time before more major global pandemics come along.
Needless to say, we have already seen that even a relatively minor pandemic can turn our world completely upside down, and so what is going to happen when an extremely deadly "killer pandemic" finally erupts?
We should all give some thought to that, because that day may arrive a lot sooner than most people may think.
***It is finally here! Michael's new book entitled "7 Year Apocalypse" is now available in paperback and for the Kindle on Amazon.***
About the Author: My name is Michael Snyder and my brand new book entitled "7 Year Apocalypse" is now available on Amazon.com.  In addition to my new book I have written five others that are available on Amazon.com including  "Lost Prophecies Of The Future Of America", "The Beginning Of The End", "Get Prepared Now", and "Living A Life That Really Matters". (#CommissionsEarned)  By purchasing the books you help to support the work that my wife and I are doing, and by giving it to others you help to multiply the impact that we are having on people all over the globe.  I have published thousands of articles on The Economic Collapse Blog, End Of The American Dream and The Most Important News, and the articles that I publish on those sites are republished on dozens of other prominent websites all over the globe.  I always freely and happily allow others to republish my articles on their own websites, but I also ask that they include this "About the Author" section with each article.  The material contained in this article is for general information purposes only, and readers should consult licensed professionals before making any legal, business, financial or health decisions.  I encourage you to follow me on social media on Facebook and Twitter, and any way that you can share these articles with others is a great help.  During these very challenging times, people will need hope more than ever before, and it is our goal to share the gospel of Jesus Christ with as many people as we possibly can.