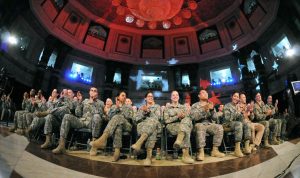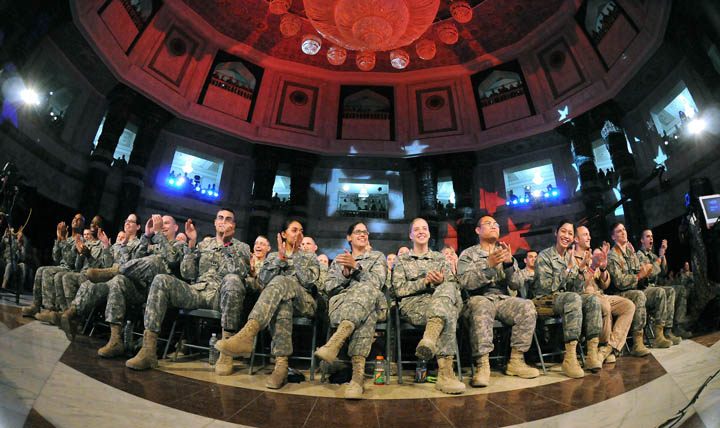 The most important news for Thursday, September 3rd, 2009…..
The Department of Defense has announced that vaccination for the H1N1 swine flu will be required for all uniformed U.S. military personnel, with the immunizations beginning in early October.
Maine Governor John Baldacci has declared a statewide civil emergency because of the H1N1 influenza virus, thus paving the way for mass immunization of Maine schoolchildren and other residents.
Parents across the United States are rebelling against plans by Barack Obama to speak directly to the children of America in their school classrooms on September 8th.
Regarding that speech, the White House and the Department of Education have revised language in materials for that event that outlined how students could "help the President".
U.S. Congressman Paul Broun is once again warning that Barack Obama is turning America into a totalitarian police state.
According to reports, the White House New Media operation plans to hire a technology vendor to conduct a massive, secret effort to harvest personal information on millions of Americans from social networking websites.
U.S. Secretary of Defense Robert Gates says that the Obama administration's effort in the 8 year old Afghanistan conflict is "only now beginning".
An out of control Barack Obama supporter bit off part of another man's finger when a health care reform demonstration turned violent.
A Utah school principal is apologizing for showing the pro-Obama "I Pledge" video at a school assembly.
The bill that would give Barack Obama emergency power to shut down the Internet is so bad that even CBS News has an editorial out entitled: An Unconstitutional Internet Power Grab
Would Obamacare let U.S. government bureaucrats snoop through your tax returns?
A Department of Veterans Affairs health planning booklet is being called a "death book" that encourages veterans to kill themselves or reject further health care if they want to die.
Security guards at the U.S. Embassy in Kabul, Afghanistan were pressured to participate in naked pool parties and perform homosexual sex acts in order to gain promotions or preferable assignments, according to one of the 12 guards who have now gone public with their complaints.
Hong Kong is pulling all of its physical gold holdings out of depositories in London.