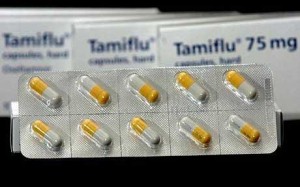 The most important news for Wednesday, September 9th, 2009…..
The CDC is telling the public that most Americans won't need, and should not expect to get, antiviral drugs if they come down with the swine flu.
A former Kansas state trooper claims that there are contingency plans in place to set up massive roadblocks and give American travelers two options during a swine flu outbreak: either take the swine flu vaccine and get a stainless steel microchipped bracelet that proves you got the shot, or go to a quarantine camp.
One Baltimore publication is speculating that the swine flu will be used as a means to implement martial law in the United States.
It has now come out that in the event of a swine flu pandemic, the French government has a plan to introduce emergency measures that would gut legal protections for citizens.
A Tamiflu-resistant cluster of the swine flu has appeared in Hong Kong.
According to one U.S. official, "Iran is now either very near or in possession already of sufficient low-enriched uranium to produce one nuclear weapon".
The Senate must pass legislation to raise the federal debt limit beyond $12.1 trillion by mid-October so that the U.S. government can borrow even more money.
China's sovereign-wealth fund is looking to buy up U.S. real estate.  Will China end up owning a big chunk of your neighborhood?
Barack Obama says that taxing soda is "an idea that we should be exploring".
VeriChip Corporation, the leading RFID technology company in the world, has acquired Steel Vault Corporation, a premier provider of identity security products and services.  Does this bring us closer to the type of chip the entire world will be forced to get in the future?
A new U.S. government report says that NASA does not have enough money to find asteroids that could destroy life on Earth.
A hidden galaxy has been discovered orbiting the Milky Way.
A teenager from Nepal has developed an extremely inexpensive solar panel made out of human hair.
The Quebec Superior Court has ruled that all students, including homeschoolers, much be taught a special curriculum that presents homosexuality as a normal choice for family life.
The Mayor of London, Boris Johnson, has recommended that everyone should take the opportunity of the month of Ramadan to fast.
A Republican state lawmaker from Southern California was removed from two legislative committees after he was caught on tape bragging about having sex with female lobbyists.
Lastly, from the "I can't believe they just published that" file, Newsweek has actually posted an article that claims that white babies are racist.