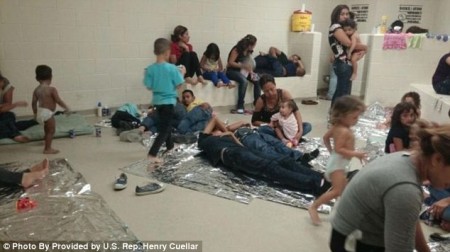 The federal government is so overwhelmed by the current tide of migrants crossing the border it can't provide basic medical screening to all of the children before transporting them – often by air – to longer-term holding facilities across the country, ABC News has learned.
The director of refugee health in the federal Health and Human Services Department "has identified a breakdown of the medical screening processes at the Nogales, Arizona, facility," according to an internal Department of Defense memo reviewed by ABC News. The "breakdown" a systemic failure of the handoff of these children between CBP and HHS.
Inside the government, officials are sounding alarms, fearing that they and their teams who come in contact with the sick children face potential exposure to infectious diseases from chicken pox to influenza, including rare cases of H1N1, more commonly called swine flu.
Two unaccompanied children were flown from Nogales to California despite having 101-degree fevers and flu-like symptoms, according to the Department of Defense memo. Those children had to be hospitalized.
(Read the rest of the story here…)