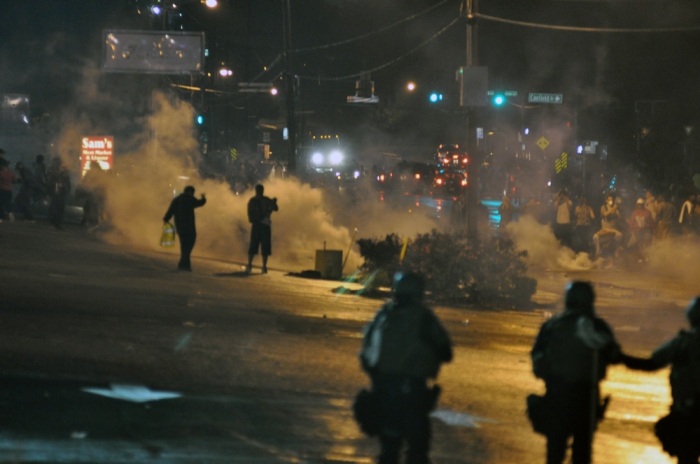 Oath Keepers leader Sam Andrews told Infowars that business owners in Ferguson are begging them to protect private property against violent Michael Brown supporters even as police continue to harass members of the volunteer organization.
"Not only are they asking us to stay, more businesses are asking us 'do you have more men, can you guard our business too?' and so the business owners don't want us to leave," said Andrews, adding that residents believe the police have failed them in protecting against looters and arsonists.
Andrews noted that a plan to have police and National Guard in place on South and West Florissant last Monday night was revoked by Governor Nixon in favor of added security for government buildings, a change that virtually ensured Ferguson burned.
"That is criminal negligence, there's nothing short of criminal negligence there," said Andrews.
As we reported last week, Missouri Lt. Gov. Peter Kinder accused the Obama administration of leaning on Nixon to withdraw the National Guard from the worst hit areas at the height of the unrest. At least a dozen burned businesses were described as "total losses" after the rioting, while many others were looted. Some store owners such as Mumtaz Lalani have reluctantly chosen not to rebuild and are planning to leave Ferguson altogether.
Andrews complained that members of Oath Keepers continue to be harassed and threatened with arrest by police on the orders of St. Louis Police Chief Jon Belmar. Oath Keepers are now filing an injunction against St. Louis County Police to keep them away from private property.
(Read the rest of the story here…)