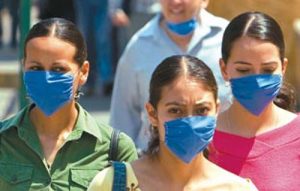 The most important news for Thursday, September 17th, 2009…..
Dr. Marc Lipsitch of Harvard University says that the swine flu death rate is similar to the death rate of the seasonal flu during a normal year.
Boston is creating a citywide registry of everyone who has had a flu vaccination.
An Indian tribe in Manitoba asked the Canadian government for some supplies to help them battle the swine flu, and so Health Canada sent them body bags.
A former Israeli defense official claims that Israel will attack Iran's nuclear facilities before the end of the year if the West has not hit that regime with crippling sanctions by that time.
U.N. inspectors say that Iran's uranium enrichment has already produced enough raw fuel for one nuclear weapon.
Meanwhile, Newsweek is reporting that the U.S. intelligence community is telling the White House that Iran has not restarted its nuclear-weapons development program.
The U.S. House of Representatives has voted overwhelmingly to de-fund ACORN. 
In case you have not seen it, you can find the video of Barack Obama saying exactly what he thinks of Kanye West on Raw Story.
The U.S. Special Operations Command has given General Dynamics a $10 million contract to set up a network of psychological-warfare "influence websites" supporting the Global War On Terror.
China has announced a 16 billion dollar oil exploration deal with Venezuela.  Shouldn't someone be concerned about China's massively growing influence in South America?
The World Health Organization is complaining that the African condom shortage is going to make global warming worse.
California communities are bracing for a "tsunami" of parolees due to budget cuts and prison overcrowding.  Aren't you glad that you don't live in California?
South Africa is considering "shoot to kill" policing ahead of next year's World Cup.
Lastly, four teens in Panama have killed an incredibly bizarre creature that is being called "The Blue Hill Horror".  Do you have any idea what this thing is?