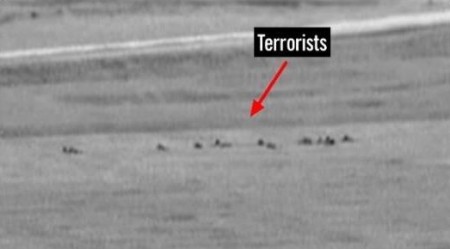 The Israeli military on Thursday said it thwarted 13 Hamas terrorists who slipped into Israel through a smuggling tunnel armed with rocket-propelled grenades and a slew of other weapons less than 2 miles from an Israeli community.
Video distributed by the Israel Defense Forces showed the Gaza-based militants emerging from the tunnel, then quickly jumping back in once they realized they had been discovered. Moments later, a massive bomb was dropped on them by an Israeli air force jet, the IDF said.
The IDF later released images of the weapons the terrorists left behind as they tried to escape back into the tunnel.
(Read the rest of the story here…)