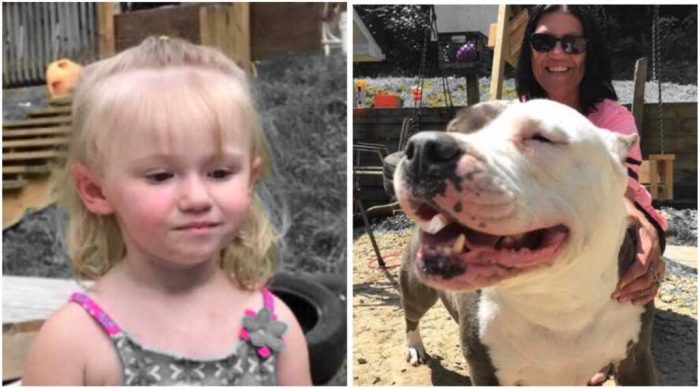 How would you feel if your toddler was lost in the woods and nobody had seen her in 36 hours?
This is one of the most encouraging stories that I have come across in a long time…
A Kentucky family is calling their family dog a hero after it stayed by the side of their 2-year-old daughter for nearly two days after she went missing. Charlee Campbell and the family dog, Penny, both went missing on Thursday morning from her grandmother's house in the densely wooded area 30 miles south of Louisville, Kentucky.
The family had been praying really hard for Charlee's return, and their prayers were finally answered on Friday evening…
It wasn't until Friday evening, when Charlee's grandmother, Beth Campbell, said she was crying out to God and looking out up to the hills behind her home, that she saw Penny sprinting toward her.

"God is listening to us. He is listening,"Campbell said she thought to herself when she saw her beloved granddaughter.

Miraculously, just a mile from Beth Campbell's residence, Charlee had been found on the porch of a neighbor's house.
Prayer really does change things, and if we understood how powerful it really is I think that we would all be doing a whole lot more of it…