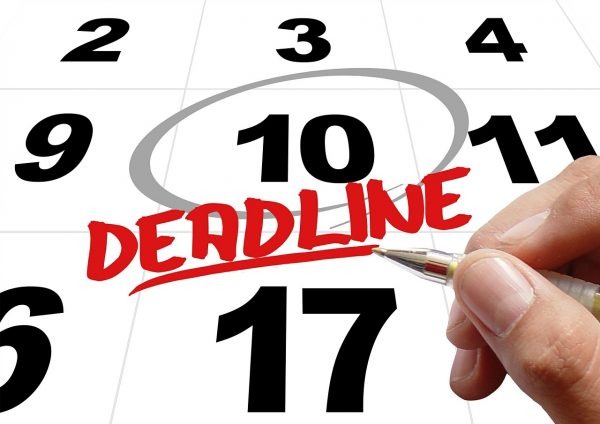 If negotiations between the Trump administration and the Chinese government do not produce a trade deal by Friday, it is going to be absolutely catastrophic for Wall Street. On Tuesday, trade fears pushed the Dow Jones Industrial Average down 473 points. It was the second-worst trading day of 2019 so far, and at one point during the trading session the Dow had fallen as much as 648 points. But most of the experts are assuring investors that a trade deal with China will be finalized before Trump's new tariffs go into effect on Friday. We are being told that the Chinese will almost certainly cave in on some of their most important demands and that Trump will get the favorable trade deal with China that he has been seeking.
But what if it doesn't happen after all?
If the Chinese give in now, they will look exceedingly weak, and any trade deal will be hailed as a great victory for the Trump administration.
To me, it seems exceedingly unlikely that the Chinese would want to make any sort of a deal under such circumstances.
The Trump administration has essentially pointed a loaded gun at their heads and has told them that they better agree to a trade deal by Friday or else.
There are some countries with which such an approach would work, but China is definitely not one of them.
And I may not have as much "foreign policy experience" as John Bolton, but even I know that if you want to make a deal with China it is probably not a good idea to antagonize them with warships in the South China Sea at the same time you are trying to negotiate with them.
Perhaps I will be proven wrong, but it seems to me that trying to bully China could backfire spectacularly.
And at this point, the Trump administration better deliver a trade deal with China by Friday, because if they don't there are going to be very serious consequences.
First of all, once investors realize that a trade deal with China is dead we are going to see a violent downturn in the stock market. According to one expert quoted by USA Today, "the market could go down another 10% plus"…
"The biggest threat to this market is the U.S.-China trade issues," Ives said. "If China and the U.S. dig in on trade, it's time to put on the hard hat because the market could go down another 10% plus."
And in a CNBC article entitled "WORST CASE SCENARIO: Here's what it looks like if Trump starts a trade war with China", a figure of "10%" was also thrown around…
The worst-case outcome there, say experts, is a fight that sends the S&P 500 into a correction — which would be 10% off that key indicator. The companies likely to be hardest hit, say the experts, are likely Boeing, Apple and Caterpillar. They are all down about 5% this week already.

Then the pain ripples into the metals, mining and automobiles sectors.
Unfortunately, a decline of 10 percent is definitely not the "worst case scenario" that we could be facing.
As I have explained repeatedly, stock prices would need to decline by 40 or 50 percent just to get key valuation ratios back to their long-term averages.
And valuation ratios always return to their long-term averages eventually.
At this moment, we are still in the greatest stock market bubble of all time. Companies that have been losing mountains of money for years are supposedly worth billions of dollars, and it is just a matter of time before this giant charade ends.
Just consider the case of a company called Beyond Meat. The following comes from Wolf Richter…
Just how silly this market has gotten is exemplified by Beyond Meat, a 10-year old company whose fake burgers – combining the worst of terrible burgers and unrecognizable industrially processed plant substances – have been sold for years, and whose shares following the IPO have skyrocketed to give the company a market capitalization of $4.6 billion though it has persistently lost money on its fake burgers and had sales in 2018 of only $56 million.

It's apparently easier to sell stocks in this environment than it is to sell fake burgers. So the company is now valued at 83 times revenues. This is nuts.
We are so ripe for a major stock market crash, and a full-blown trade war with China could potentially be the trigger.
In addition, a full-blown trade war with China would be absolutely crippling for companies all across America. Here is just one example…
Phil Page, the CEO of Missouri-based Cap America, estimates that his company has more than $1 million worth of baseball hats already ordered that will now be hit with the higher tariff.

"It's very difficult to understand what the President is going to do by a business perspective. To spring it on us all at once like this is a very poor judgment on his part," Page said.

"I thought this thing was going to be worked out this week," he added.
Overall, one survey found that approximately 75 percent of all good-producing companies in the entire country would be negatively impacted by tariffs…
About 75% of good-producing firms recently surveyed by the National Association for Business Economics said the tariffs have had a negative impact on their business.
Yes, China has been taking unfair advantage of us for a very long time, and this is something that I have written about extensively.
But these things must be handled with great diplomacy.
If there is no trade deal, this could be the moment when our relations with the Chinese enter a tailspin from which they never recover. A trade war would be extremely destructive for the U.S. economy, and history has shown us that trade wars have a tendency to eventually turn into shooting wars.
We will see what happens the rest of the week.
This is a critical turning point, and the Trump administration cannot afford to fail.
In closing, let me share with you this quote which I found earlier today in a CNBC article…
"To paraphrase Lenin: there are decades where nothing happens and there are weeks when decades happen…and then there is a single week in the Trump Presidency. What a time to be alive."
This is a make or break moment for the Trump administration, and it is a make or break moment for the entire U.S. economy.
By Friday, we shall know the outcome.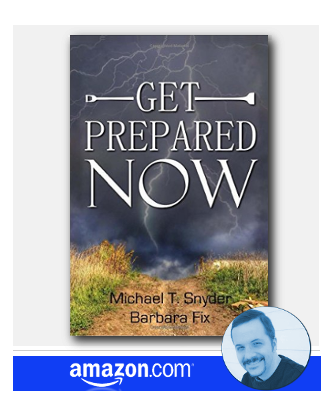 About the author: Michael Snyder is a nationally-syndicated writer, media personality and political activist. He is the author of four books including Get Prepared Now, The Beginning Of The End and Living A Life That Really Matters. His articles are originally published on The Economic Collapse Blog, End Of The American Dream and The Most Important News. From there, his articles are republished on dozens of other prominent websites. If you would like to republish his articles, please feel free to do so. The more people that see this information the better, and we need to wake more people up while there is still time.