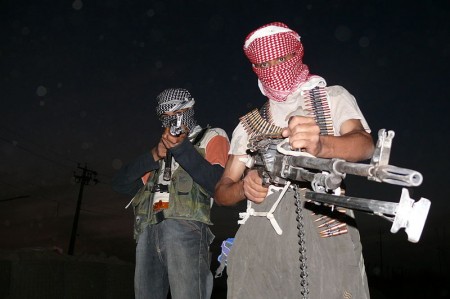 Al-Qaeda-inspired militants have seized the northern Iraqi city of Tikrit — hometown of former leader Saddam Hussein — in a move that represents the second major advance this week for rebel forces in an escalating insurgency that has left the government on the defensive.
Witnesses described hearing heavy gunfire Wednesday from different parts of the city that began mid-afternoon before hundreds of pick-ups equipped with weapons appeared on city streets.
"The police didn't fight at all, and withdrew, one-by-one," said Hassan al Obaidi, 45, who works in an oil refinery in Tikrit.
(Read the rest of the story here…)