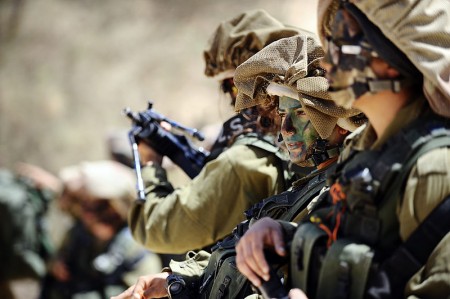 The Israeli military announced Saturday night that four soldiers had been lightly wounded during a brief incursion to destroy a rocket launching site in northern Gaza.
It is the first time that Israeli ground troops are known to have entered Gaza in the current offensive. But the operation was carried out by special forces and did not appear to be the beginning of a broad ground offensive.
Earlier, as international calls for a cease-fire ramped up, Israel military warned residents of northern Gaza to evacuate "for their own safety."
In a statement Saturday, the Israeli military said it would send messages to northern Gaza residents overnight to leave their homes as Israel planned to hit the area with heavy force in the next 24 hours, according to Brig. Gen. Motti Almoz, chief military spokesman.
"We are going to attack there with great force in the next 24 hours due to a very large concentration of Hamas efforts in that area," he said.
(Read the rest of the story here…)