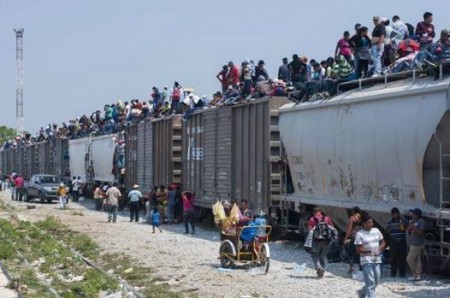 Mexico and Guatemala have reached an agreement that is intended to make it easier and safer for Central Americans, including unaccompanied minors, to enter the United States illegally.
Though largely unreported in the U.S. mainstream media, the two nations agreed on July 7, in a presidential-level meeting in Mexico, to make it legal and safe for Central American immigrants, including unaccompanied minors, to cross Mexico's border with Guatemala and transit Mexico en route to the U.S. border at the Rio Grande.
The agreement apparently does not recognize that the result of such trips – entry into the United States – remains illegal.
But to facilitate the program, the Mexican government announced plans to issue a new "Regional Visitor Card" that will provide documentation for the Central Americans to remain in Mexico as long as it takes to get to the United States.
(Read the rest of the story here…)