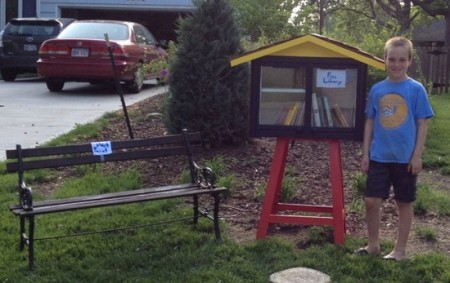 On Mother's Day, May 11, 9-year old Spencer Collins decided to put up a little free library in his yard for the neighborhood, including such classics as Madeleine L'Engle's A Wrinkle in Time and Roald Dahl's The BFG.
Spencer, a resident of Leawood, Kansas (a suburb of Kansas City) loves reading and wanted to share that love with the neighborhood.
"It's kind of like I'm in a whole other world and I like that," he said. "I like adventure stories because I'm in the adventure and it's fun," he told KMBC.
Read more at dailykos.com