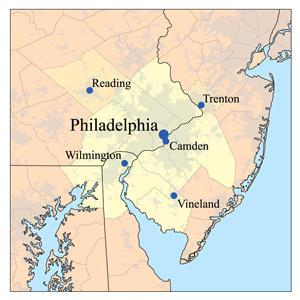 The emir of a Philadelphia mosque was thrown in jail after police said he and the mosque's imam tried to cut off a man's hand with a 2-foot machete, according to the Philadelphia Daily News.
A prayer service had just ended at the Al-Masjid Ur-Razzaq Ul-Karim mosque Monday morning when Merv Mitchell, the mosque's emir — along with the mosque's imam, whose name was not released — confronted a man who usually helps organize prayer services, said police Lt. John Walker.
Mitchell and the imam accused the 46-year-old man of stealing jars of money from the mosque, Walker said. The man denied the accusation, the Philadelphia Inquirer reported. Police said he was dragged down a set of steps in the building to the back yard.
"They threw the victim to the ground and held his right arm against a log," Walker said. "One of the offenders grabbed a machete from inside the mosque, and struck the victim near his wrist. The blade cut through some of his tendons."
(Read the rest of the story here…)