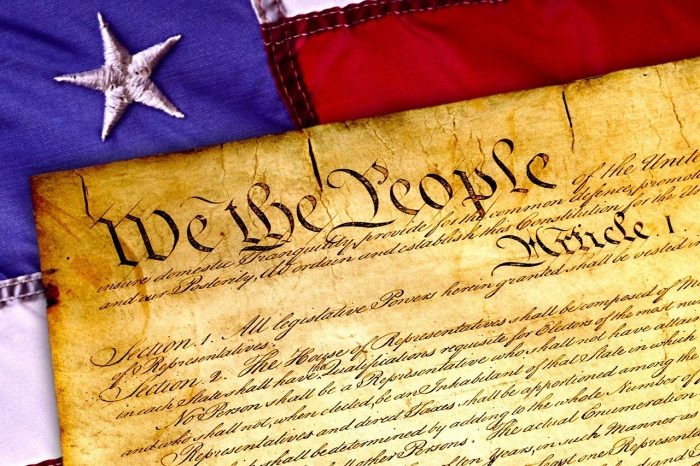 (Prison Planet) MSNBC host Katy Tur posited Tuesday whether the US Constitution was still relevant in 2018, because Americans are "much more progressive" than they were in 1776 (even though the Constitution wasn't penned until 1787).
"Based on where Americans stand on the issues, and Americans have really moved in a much more progressive direction over the years, do you think it's appropriate to continue to take such a strict, originalist view of the Constitution, given it's 2018 and not 1776?" Tur asked Republican guest J.D. Vance during a discussion on Supreme Court nominee Brett Kavanaugh.
Vance didn't expressly answer the question, instead noting simply "I don't know that Americans have become more progressive on everything."
Still, Tur forged ahead with the angle of redefining the Constitution.
"Well, the arc of history has shown that opinions have become more progressive, and even just lately on the issues that are potentially going to become before the court, or issues that have been ruled on relatively recently by the Court, Americans are more progressive," Tur said, adding "Look at the polling."