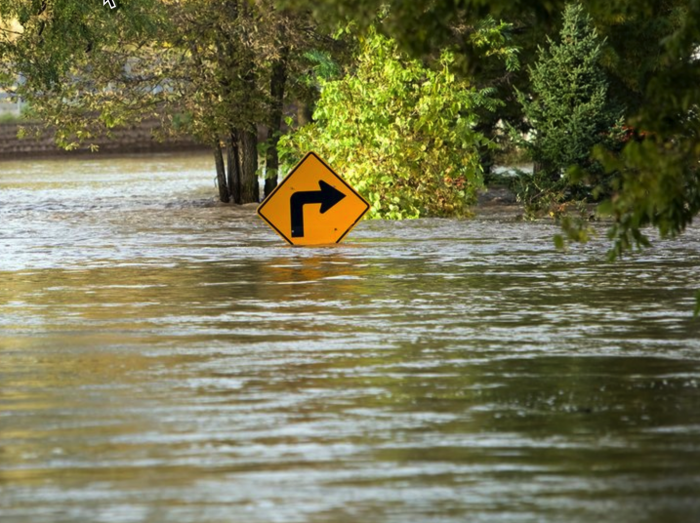 A lot of people are going to be financially ruined by Hurricane Florence. As you will see below, only 9 percent of all homeowners in South Carolina have flood insurance, and up in North Carolina that figure drops to just 3 percent. That means that well over 90 percent of the people that will be affected by this storm do not have any financial protection against flooding whatsoever. Florence is expected to slowly churn over the region for the next several days, and it is being projected that this massive storm could dump up to 10 trillion gallons of water on the Carolinas. Needless to say, that amount of water is going to do an extraordinary amount of damage, and thousands upon thousands of households are at risk of losing everything because they aren't carrying insurance.
Paying insurance premiums can seem like a giant waste until the day comes when you actually need it.
If you live anywhere near the east coast, not having flood insurance is not very wise. But unfortunately, that is the situation most homeowners in the Carolinas find themselves in. According to an analysis conducted by McClatchy, only a very small percentage of households in both North Carolina and South Carolina currently have flood insurance…
Thousands of homeowners in inland North and South Carolina stand to be inundated by Hurricane Florence's drenching over the next few days, but hardly any of them carry federal flood insurance, leaving them at risk of a devastating loss, with little prospect of help from the federal government.

A McClatchy analysis of federal data shows that in the coastal counties, a relatively high percentage of households carry flood insurance policies, but the percentage drops off just a few miles inland. Overall, only 9 percent of households in South Carolina and 3 percent in North Carolina carried federal flood insurance as of mid-2017, according to National Flood Insurance Program data reviewed by McClatchy.
And flooding along coastal areas has already begun.
In fact, it was being reported that at least 150 people had to be rescued in New Bern, North Carolina alone…
Nearly 12 hours after city officials in New Bern, North Carolina, reported that 150 people needed rescue there, that number is unchanged. Some of those who were stranded overnight have been rescued, but new ones needing rescue have been discovered, said New Bern Mayor Dana Outlaw.

The Neuse River has flooded New Bern and Craven County, where the Neuse and Trent rivers meet, forcing some residents who stayed behind amid evacuation orders ahead of Hurricane Florence to wait in attics or on the roofs of their houses to be rescued by boat.
During storms of this magnitude, the water can move extremely quickly. One resident of New Bern went to sleep on Thursday night thinking that everything that was fine, and he awoke to "waves crashing down" around his house…
Tom Ballance said his wife went to Atlanta and he stayed behind in their New Bern home with their three dogs and a cat. At around 3:30 p.m. Thursday, the electricity went out. By midnight, his rain gauge showed that he'd gotten 9 inches of rain since mid-afternoon. He drifted off to sleep. About 40 minutes later, he woke and went to a sun room, where he'd boarded up all the windows except for a small hole. He shone a flashlight through the glass.

"I about jumped out of my skin," he told The Associated Press in a telephone interview Friday morning. "These were waves crashing down."
And even though this storm was not as bad as initially feared, people are still being killed…
In the first report of storm-related fatalities, a mother and infant died after a tree fell on a house in Wilmington, North Carolina, according to local police. The father was hospitalized with injuries.

In addition, a woman in Hampstead suffered a heart attack Friday morning, but emergency crews could not reach her before she died because of downed trees in the road, ABC News reports.

A fourth person was killed while plugging in a generator in Lenoir County, north of Wilmington, according to WITN-TV, quoting the governor's office.
At this point, a total of at least five people have died, and many more have been injured.
How bad would have things been if Florence had come ashore as a Category 4 or Category 5 storm?
This is yet another example that shows that the American people are woefully unprepared for when emergency situations disrupt the flow of normal life. I co-authored an entire book about getting prepared, and so many others have put out really great resources, but most people just aren't listening.
Most Americans only have a few days of food at home, no extra water and are living right on the edge financially.
When a long-term major emergency strikes this nation, most of the population will be out of food, water and money almost immediately.
And so what happens if the government is unwilling or unable to pick up the pieces for everybody?
It is only a matter of time before such a scenario plays out, and it will truly be a very dark day for America indeed.
About the author: Michael Snyder is a nationally syndicated writer, media personality and political activist. He is publisher of The Most Important News and the author of four books including The Beginning Of The End and Living A Life That Really Matters.