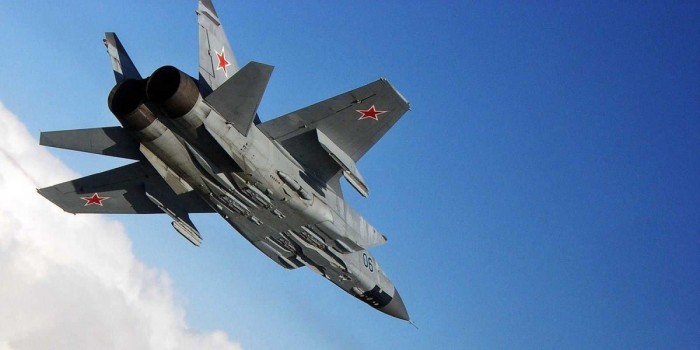 An unspecified amount of Mig-31s based at Perm have been deployed to Millerovo airfield, in the Rostov region, close to the border with Ukraine. This is a sign that Moscow may be preparing to actively control the airspace over Luhansk Oblast.
The MiG-31 is a two-seater derivative of the MiG-25 in service since 1983. Designed to face U.S. supersonic strategic bombers flying at low altitude (B-1B bomber), the MiG-31 has quite good low-level capabilities and features a radar with look-down-shoot-down capability.
Equipped with a HUD (Head-Up Display), the Foxhound is older and less maneuverable than Mig-29 and Su-27, but it is still an amazing interceptor, with a top speed of Mach 2.83 and an operational range of 1,450 km.
(Read the rest of the story here…)