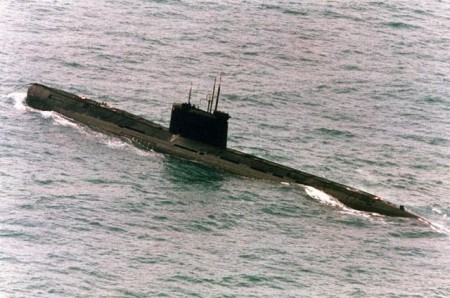 The Russian Navy has officially accepted K-560 Severodvinsk, the most advanced nuclear-powered multipurpose submarine Russia has ever produced.
Severodvinsk is the lead of the Yasen-class submarines, which are to become the backbone of the Russian Navy's conventional submarine force. It was laid down back in 1993, but budgetary restrictions stemming from the post-Soviet transition caused a long delay in its construction. K-560 was launched in 2010 and had been undergoing sea trials since September 2011.
The flag raising ceremony of the Russian Navy on K-560 took place on Tuesday in Severodvinsk, the city after which the submarine was named. It is to move to its new base in the Northern Fleet by year's end and will remain in service for at least 30 years, Navy Commander Admiral Victor Chirkov told the crew of the submarine.
(Read the rest of the story here…)