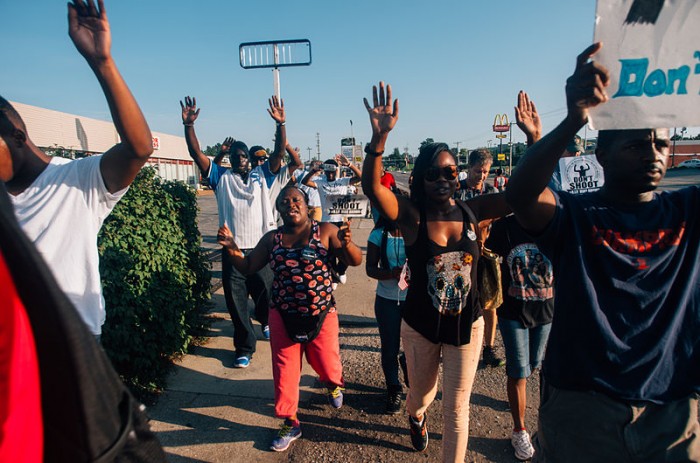 Protesters took to the streets of Berkeley, Mo., for a second night on Wednesday after a white police officer killed a black teenager who police said pointed a gun at him.
Dozens of protesters marched on Interstate 170, shutting it down for a brief time before heading to the Mobil gas station where 18-year-old Antonio Martin was shot and killed Tuesday night.
The shooting happened about 5 miles from Ferguson, where a white police officer fatally shot unarmed Michael Brown in August, sparking months of civil unrest.
(Read the rest of the story here…)