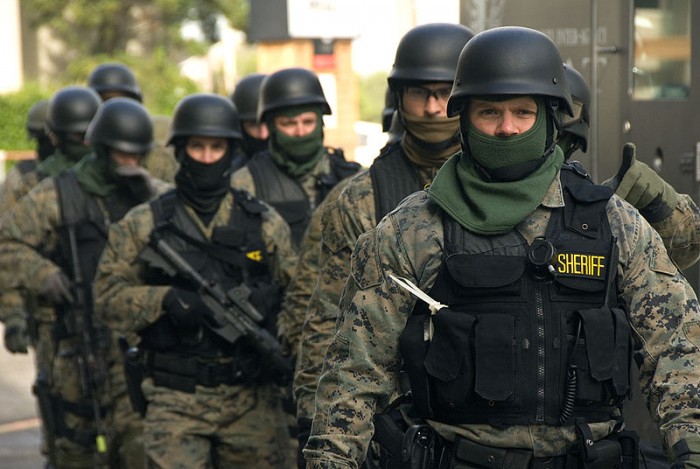 Para-military Police setting fire to a vehicle in front of Advance Auto Parts in St. Louis MO. This happens on W Florissant Ave., the same street where nearly every fire occurred. Despite having this building locked down, Advance Auto Parts burnt down to the ground!
Is this proof that police were deliberately setting the fires after the announcement of the Grand Jury Decision not to indict Darren Wilson in the shooting of Michael Brown?
Also notice that the nearby buildings are on fire but "rioters" are no where to be seen. I suggest the possibility that these buildings were being methodically torched by SWAT/Para-military Police operatives to create the illusion that this was done by Protesters/Looters.
(Read the rest of the story here…)