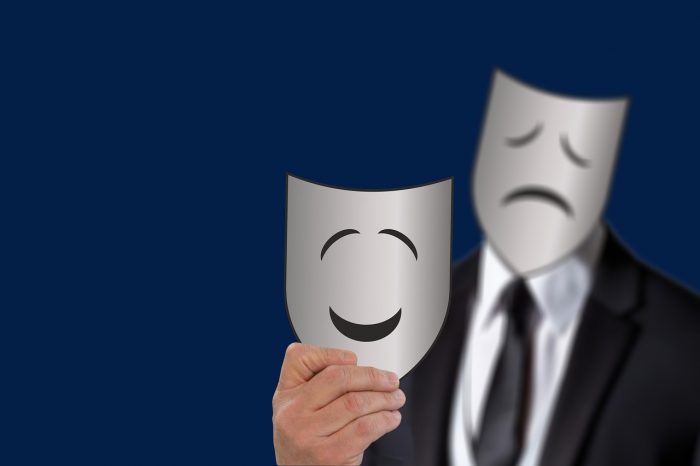 This is definitely not the gift that investors wanted for Christmas. On Monday, the Dow Jones Industrial Average plunged 653 points as panic swept through Wall Street like wildfire. That represented a 2.9 percent daily decline, and that made it the worst Christmas Eve for the Dow ever recorded. Incredibly, the previous record had lasted for exactly 100 years. Normally the day before Christmas is a very, very quiet day on Wall Street, but right now there are no "normal" days for the financial markets. If you go back to early October, the Dow Jones Industrial Average hit an all-time record high of 26,951.81, and on Monday the Dow closed at just 21,792.20. That means that the Dow has now plummeted more than 5,000 points in less than three months, and that is a major milestone.
The S&P 500 also crossed a major milestone on Monday when it entered bear market territory…
The term on Wall Street is synonymous with serious, long-lasting declines in stock markets. In numeric terms, a bear market is a 20 percent or more drop from a recent peak.

The S&P 500 hit that milestone on Monday, dropping 20 percent from its 52-week high. Markets have stumbled through what is usually one of their best months of the year, with indexes on track for their worst December performances since the Great Depression in 1931.
What this means is that the longest bull market in all of U.S. history is officially dead.
And there is still about a week left in the month. If things continue to unravel, this could ultimately turn out to be the worst December that the stock market has ever experienced.
Now that a bear market has begun, it is likely to stick around for a while. Just consider these numbers…
Since World War II, bear markets on average have fallen 30.4 percent and have lasted 13 months, according to analysis at Goldman Sachs and CNBC. When that milestone has been hit, it took stocks an average of 21.9 months to recover.
Of course all of the "experts" consulted by the mainstream media are going to assume that there will eventually be a recovery.
But could it be possible that this is the beginning of the "big crash" from which we will never recover?
Without a doubt, the elements for a perfect storm have been coming together for a long time. We are witnessing great political shaking, our relationships with both Russia and China are rapidly deteriorating, a trade war has begun, social decay is spreading through our society like cancer, and the crust of our planet is becoming increasingly unstable. Now we can add economic and financial instability to the mix, and a scenario is emerging that is eerily similar to what I have been warning about for a very long time.
Even before the markets crashed on Monday, U.S. Treasury Secretary Steven Mnuchin had scheduled an emergency call with the "Plunge Protection Team". The following comes from Reuters…
The Treasury said Mnuchin will convene a call on Monday with the president's Working Group on Financial Markets, which includes Washington's main stewards of the U.S. financial system and is sometimes referred to as the "Plunge Protection Team."

The group, which was also convened in 2009 during the latter stage of the financial crisis, includes officials from the Federal Reserve as well as the Securities and Exchange Commission.
But instead of calming the markets, many were concerned that this would actually accelerate the panic on Wall Street…
"Panic feeds panic, and this looks like panic in the administration," said Diane Swonk, chief economist at Grant Thornton. "Suggesting you might know something that no one else is worried about creates more unease."
And without a doubt, what we witnessed on Monday was sheer panic.
Consumer lending has already been tightening up over the past couple of months, and the chaos on Wall Street is almost certainly going to cause financial institutions to become even tighter with their money.
As credit conditions tighten, economic activity will slow down, and that will make the coming recession even more inevitable.
There is one more key data point that I would like to share with you all today. Since 1960, there have only been 13 years when the stock market has declined for the year. As Joe Zidle has noted, most of the time those declines occur "before or during a recession"…
"I think there's a massive gap between sentiment and fundamentals" for the market, Blackstone investment strategist Joe Zidle said on CNBC's "Squawk Box."

"If the market closes down for the year, which looks likely … it will only be the 13th time that we've seen a full year decline since 1960," Zidle said. Of those 13 full year declines in the past 58 years, seven occurred before or during a recession.
Now that the Dow Jones Industrial Average has fallen more than 5000 points, I think that we can safely say that this is a stock market crash.
But how bad will this stock market crash ultimately turn out to be?
If the Federal Reserve had rushed in with emergency measures at the first signs of trouble, they probably could have stabilized things. But the longer they wait, the harder it is going to be to stop the process that has been set in motion.
The Bubble of All Bubbles is starting to burst, and unless we see dramatic central bank intervention soon it is likely that an unprecedented financial nightmare is ahead.
I hope that you are able to rest and relax with family and friends this time of the year, because it looks like what is ahead in 2019 is going to be extremely painful.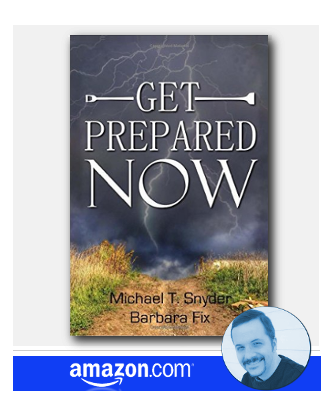 About the author: Michael Snyder is a nationally-syndicated writer, media personality and political activist. He is the author of four books including Get Prepared Now, The Beginning Of The End and Living A Life That Really Matters. His articles are originally published on The Economic Collapse Blog, End Of The American Dream and The Most Important News. From there, his articles are republished on dozens of other prominent websites. If you would like to republish his articles, please feel free to do so. The more people that see this information the better, and we need to wake more people up while there is still time.