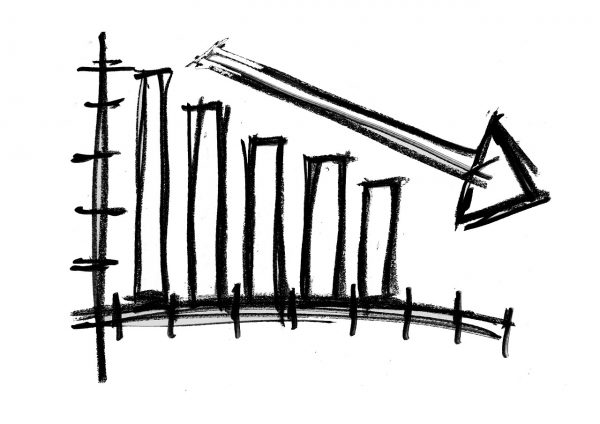 We haven't seen stock prices slide like this in a long time, and if this keeps up we could soon be looking at an avalanche. Our rapidly escalating trade war with China and more bad U.S. economic numbers pushed stocks down once again this week, and at this point the Dow Industrial Average has now fallen for five weeks in a row. We haven't seen a losing streak this long since June 2011, and it is yet another indication that we have reached a major turning point. Some positive comments about China from President Trump on Friday helped to lift stocks a little, but it wasn't enough to put stocks into the green for the week. Of course the S&P 500 and the Nasdaq are both working on losing streaks as well. According to CNBC, both of them have now declined for three weeks in a row…
But Friday's gains were not enough to offset this week's losses. The Dow dropped 0.7% this week to post its fifth consecutive weekly decline, its longest streak since 2011. The S&P 500 and Nasdaq fell a third straight week of losses, their longest slide since December 2018. The weekly losses come at a time when investors are growing more convinced that the trade war will take longer than expected to conclude and could hurt the economy.
Unfortunately, things are not likely to turn around any time soon. As I discussed yesterday, there is not much optimism that a trade deal with China will happen any time in the foreseeable future, and that is going to continually weigh on the economy.
Meanwhile, we continue to get more numbers that indicate that the U.S. economy is starting to slow down significantly. On Friday, a key survey of U.S. manufacturing activity plunged to the lowest level in more than 9 years…
An IHS Markit "flash" survey of U.S. manufacturers fell to a nine-and-a-half-year low of 50.6 this month from 52.6 in April. Manufacturing conditions have been soft for months.

Even more ominous, was the firm's survey of U.S. service-oriented companies such as banks and retailers. These slipped to a 39-month low of 50.8 from 52.7.
Lately you have heard me talk about a lot of things that haven't happened in "8 years" or "9 years". In so many areas, we are seeing numbers that we have not seen since the last recession, and many believe that the worst is yet to come.
And actually things are even worse for the retail industry than they were at any point during the last recession. We are already on pace to absolutely shatter the all-time record for store closings in a single year, and on Friday we learned that yet another retail chain is shutting down all of their stores…
In another sign of traditional retailers' struggles, Topshop plans to close all 11 of its US stores as its parent company seeks to restructure after filing for bankruptcy protection.

Arcadia Group, the London-based owner of fast-fashion chain Topshop Topman, said it was facing "unprecedented" market conditions in the retail sector.
Day after day we just continue to get more numbers that tell us that the U.S. economy is heading in the wrong direction.
And we received more confirmation of that fact when J.P. Morgan economists dramatically slashed their U.S. GDP forecast for the second quarter of this year…
J.P. Morgan economists said they now see much slower second-quarter growth of just 1%, down from their prior forecast of 2.25% and way off the 3.2% reported in the first quarter.

"The April durable goods report was bad, particularly the details relating to capital goods orders and shipments. Coming on the heels of last week's crummy April retail sales report, it suggests second quarter activity growth is sharply downshifting from the first quarter pace, " the economists wrote.
Meanwhile, more troubling economic news continues to come in from all over the globe. We just learned that Mexico's economy is officially shrinking, and the Chinese government was just forced to take over an insolvent bank for the first time ever…
China's financial regulators said on Friday the country's banking and insurance regulator and the central bank, will take control of the small, troubled inner Mongolia-based Baoshang Bank due to the serious credit risks it poses. The regulator's control of Baoshang will last for a year starting on Friday, the People's Bank of China (PBOC) and China Banking and Insurance Regulatory Commission (CBIRC) said on their websites.
The stage is being set for the sort of global economic meltdown that we have been anticipating. Of course if the U.S. and China were able to pull off a miracle and agree to a trade deal, that would be a tremendous boost to both the financial markets and the entire global economy. But the only way that is going to happen is if one side or the other totally caves in. The Chinese government has made a really big deal about the fact that they are not going to move from their current positions, and so the only way that a deal will happen at this point is if Donald Trump decides to wave a white flag and completely surrender to the Chinese.
What do you think the odds are of that happening?
But as the U.S. economy continues to deteriorate, the pressure on Trump to "do something" is going to be immense.
So we shall see what happens. For now global financial markets are slowly sliding downhill, but eventually patience is going to run out and at that point we could see a mad dash for the exits.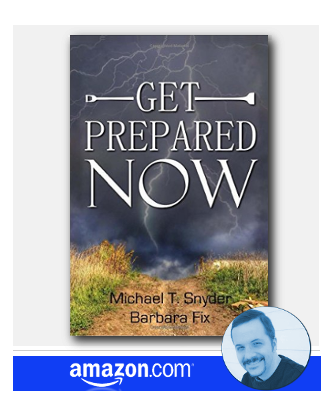 About the author: Michael Snyder is a nationally-syndicated writer, media personality and political activist. He is the author of four books including Get Prepared Now, The Beginning Of The End and Living A Life That Really Matters. His articles are originally published on The Economic Collapse Blog, End Of The American Dream and The Most Important News. From there, his articles are republished on dozens of other prominent websites. If you would like to republish his articles, please feel free to do so. The more people that see this information the better, and we need to wake more people up while there is still time.