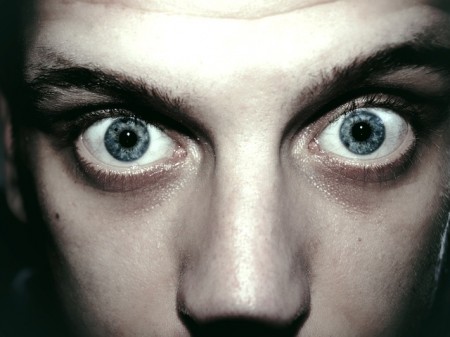 On Monday, we learned that a "possible Ebola patient" was being treated at Mount Sinai Hospital in New York City. We are being told that this individual recently returned from a country in Africa where there have been confirmed cases of Ebola. So that would narrow it down to Sierra Leone, Guinea, Liberia and Nigeria. The patient is being described as a male "with high fever and gastrointestinal symptoms". The hospital says that "necessary steps are being taken to ensure the safety of all patients, visitors and staff". But could you imagine the panic that is going to be created if there actually is a confirmed case of Ebola in the heart of New York City? There is nothing in the post-World War II era that would even be comparable. Certainly 9/11 created fear for a short period of time, but a full-blown Ebola outbreak would create a panic that could potentially last for months or even years.
And this comes on the heels of another Ebola scare in the United Kingdom. According to a British news source, a seriously ill 72-year-old woman "collapsed and died" after getting off a plane from Sierra Leone at Gatwick Airport…
Airport staff tonight told of their fears of an Ebola outbreak after a passenger from Sierra Leone collapsed and died as she got off a plane at Gatwick.

Workers said they were terrified the virus could spread globally through the busy international hub from the West African country which is in the grip of the deadly epidemic.

The woman, said to be 72, became ill on the gangway after she left a Gambia Bird jet with 128 passengers on board. She died in hospital on Saturday.
Officials tell us that the plane was rapidly quarantined and that they were tracking down anyone that had been in contact with that woman.
I don't know about you, but all of this is starting to remind me of some of the really bad Hollywood disaster movies that I have seen.
In my article yesterday, I included the following chart which shows how this Ebola outbreak is beginning to grow at an exponential pace…
Well, today the World Health Organization says that the total number of cases has risen to 1,663 and the total number of deaths has risen to 887. So just imagine what that chart would look like now. Yes, it is definitely not an exaggeration to use the word "exponential" to describe what is happening.
If Ebola does start spreading inside the United States, it would be incredibly disruptive to our way of life.
In areas where there were confirmed cases of Ebola, it is inevitable that schools would be shut down and large gatherings of people such as concerts and sporting events would be cancelled. In addition, due to fear of catching the virus, foot traffic at grocery stores and shopping malls would drop off dramatically. If the panic lasted for multiple months, our economy would essentially grind to a halt. Most economic activity still involves face to face interaction, and if people are afraid that if they go out in public they might catch a disease that will kill them, it would create an economic disaster of unprecedented proportions.
And what happens if strict travel restrictions (to prevent the spread of the disease) or plain old fear cause massive interruptions in our transportation system? Almost all economic activity involves moving something from one location to another, and if we are not able to move stuff around because of an Ebola pandemic, that would create nightmarish problems almost immediately.
(Read the rest of the story here…)