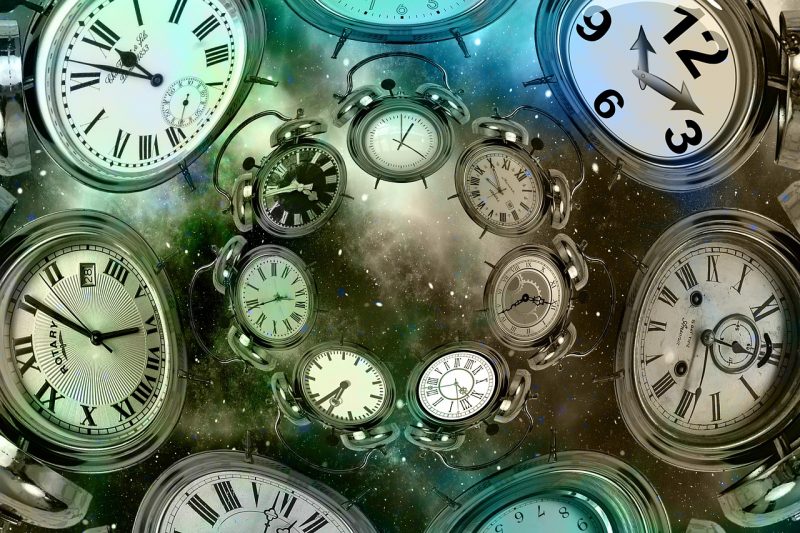 In these troubled times, it pays to be on alert, because global events are moving at a pace that is absolutely breathtaking.  But I will be on a higher state of alert than usual during the month of September, and I will explain why in this article.  Many people instinctively understand that things are taking a very bad turn, and sales at emergency food companies have gone through the roof in recent months.  Unfortunately, the vast majority of those that are feverishly preparing don't understand the bigger picture, and that is one of the reasons why I wrote my new book.  I want people to understand where we are in history and the extremely chaotic times that are rapidly approaching.  The Bible has a tremendous amount to say about the period of time that we commonly refer to as "the end times" or "the last days", and I believe that it won't be too long before God starts intervening in the affairs of humanity in some pretty extraordinary ways.
Of course God already intervenes in our affairs far more than most people realize.
Let me give you just one recent example.  Over the past several decades, whenever there has been a significant event that has involved the federal government pushing for the division of the land of Israel, the U.S. has been hit with a major disaster very shortly thereafter.  A few years ago I published an article that included 10 prominent examples, and it was shared more than 8,000 times on social media.
Unfortunately, our leaders never seem to learn no matter how many times the pattern repeats.
And now the pattern has repeated again.  On August 27th, Joe Biden and new Israeli Prime Minister Naftali Bennett met to discuss relations between our two nations.  Going into the meeting, we knew that the Biden administration was passionately committed to a "two state solution", and we knew that Bennett wanted the Biden administration to end nuclear talks with Iran.  Apparently the meeting did not go well, and less than two hours after the meeting Ida strengthened into a hurricane.  The following timeline comes from William Koenig's website…
· Biden-Bennett's meeting scheduled for Thursday, August 26 at 11:30 a.m. EDT. Rescheduled to next day
· Advisory #1 on Tropical Depression 9, Thursday, August 26 at 11:00 a.m. EDT
· Tropical Storm Ida formed Thursday, August 26 at 5:00 p.m. EDT
· Biden and Bennett met Friday, August 27 at 11:30 a.m. EDT
· Ida strengthened into a hurricane Friday, August 27 at 1:15 p.m. EDT
· Ida came ashore as a category 4 hurricane at 150 mph at Port Fourchon oil hub, Sunday, August 29 at 11:55 a.m. CDT
· Ida came ashore on August 29, the 16th anniversary of Katrina in the same general area.
Hurricane Ida went on to cause tremendous devastation in the Northeast as well, and it is being estimated that the total economic damage from the storm will be somewhere around 95 billion dollars.
Sadly, most people would simply dismiss this as just another "coincidence" in a very long string of "coincidences".
No matter how much evidence you show some people, they will never believe.
The same thing is true when it comes to God's calendar.  From the very beginning, God has had His own calendar, and it is very different from our calendar.
For instance, God's days don't start at midnight.  That is an entirely arbitrary human invention.
God's days begin at sunset, and we see this all throughout the Bible.
And there are certain days throughout the year that God has set aside as particularly special.  They are His "appointed times", and historically they have been incredibly significant.  Over and over again we have seen God do big things during His appointed times, but even most Christians do not understand this pattern.
Just look at the ministry of Jesus.  The appointed times that fall in the spring perfectly foreshadowed the most critical events at the end of His ministry.  Jesus was crucified on Passover, He was put into the tomb just in time for the first day of the Feast of Unleavened Bread, He rose from the dead on Firstfruits, and the Holy Spirit was poured out on the Apostles on Pentecost.
The appointed times in the spring are prophetic shadow pictures that were fulfilled down to the smallest detail by the first coming of Jesus.  No other religion on the entire planet has anything like this.
And just as the appointed times in the spring were fulfilled by the first coming of Jesus, so will the appointed times in the fall be fulfilled by the second coming of Jesus.
I am certainly not saying that any particular event will happen during any particular year, but each year we want to be alert for whatever God may want to do during His appointed times.
This year, all of the appointed times that arrive in the fall just happen to occur during the month of September…
-The Feast of Trumpets (also commonly known as Rosh Hashanah) begins when the sun goes down on Monday, September 6th.
-Yom Kippur begins when the sun goes down on Wednesday, September 15th.
-The Feast of Tabernacles begins when the sun goes down on Monday, September 20th.
In recent years, an increasing number of Christians have started to celebrate these appointed times.  Every single one of them throughout the year tells part of the story of Jesus, and when you understand how God orchestrated very elaborate prophetic patterns centuries in advance it will greatly strengthen your faith.
As we move into the upcoming appointed times and the remainder of 2021, there are certain things that I will be watching very carefully.
Once again, I will have my eyes on Israel.  It has been described as God's timepiece, and it will be the center of so much that happens during these last days.
If you hear of anything strange or unusual happening in the land of Israel in the coming days, please let me know about it.
And I will definitely do my best to share with my readers anything that I discover.
In the months ahead, I will also be watching for war.  I think that Israel and Iran are so close to military conflict, and there are other hotspots around the globe that could suddenly erupt as well.
We are moving into very chaotic times, and most people will be absolutely blindsided by the events that are coming.
But the Bible warned us about all of these things in advance so that we could have hope.  In the end, Jesus will return to this planet and set everything right, and that is definitely a future that we can look forward to with great joy.
***It is finally here! Michael's new book entitled "7 Year Apocalypse" is now available in paperback and for the Kindle on Amazon.***
About the Author: My name is Michael Snyder and my brand new book entitled "7 Year Apocalypse" is now available on Amazon.com.  In addition to my new book I have written five others that are available on Amazon.com including  "Lost Prophecies Of The Future Of America", "The Beginning Of The End", "Get Prepared Now", and "Living A Life That Really Matters". (#CommissionsEarned)  By purchasing the books you help to support the work that my wife and I are doing, and by giving it to others you help to multiply the impact that we are having on people all over the globe.  I have published thousands of articles on The Economic Collapse Blog, End Of The American Dream and The Most Important News, and the articles that I publish on those sites are republished on dozens of other prominent websites all over the globe.  I always freely and happily allow others to republish my articles on their own websites, but I also ask that they include this "About the Author" section with each article.  The material contained in this article is for general information purposes only, and readers should consult licensed professionals before making any legal, business, financial or health decisions.  I encourage you to follow me on social media on Facebook and Twitter, and any way that you can share these articles with others is a great help.  During these very challenging times, people will need hope more than ever before, and it is our goal to share the gospel of Jesus Christ with as many people as we possibly can.