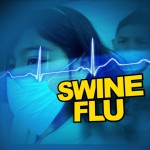 The most important news for Friday, August 21st, 2009…..
Widespread H1N1 swine flu outbreaks are being reported across the southern half of the United States.
Was a swine flu (H1N1) vaccine patent filed long before the current outbreak ever began?
Canine flu, also known as the H3N8 flu virus, is now spreading rapidly across the United States.
Argentina's impoverished north is battling a ferocious dengue epidemic.
Mexico has decriminalized possession of small amounts of marijuana, cocaine and heroin.
A controversial U.S. scientist claims that researchers are only "months away" from creating artificial life.
CNN is reporting that Obamacare could cost the average American about $4,000 a year.
Alan Johnson, the U.K. Home Secretary, insists that citizens of the U.K. "should be proud" of their rapidly expanding DNA database.
The Jerusalem Post is reporting that Saudi Arabia is working on plans to build their very first nuclear power plant.
Michael Moore's latest documentary: "I made this movie as if it was going to be the last movie I was allowed to make."
Four soldiers serving in Iraq have been charged with cruelty and maltreatment of their subordinates.
Do you want to know where the unemployment rates are the worst?  If so, check out this current unemployment map of the United States.
U.S. mortgage delinquencies hit another record high in the second quarter of 2009.
Are we just days away from economic chaos as some analysts are reporting?
An unmanned surveillance plane that can fly for five years without stopping?
Lastly, At one restaurant in London, customers can now eat sushi off of naked female models.