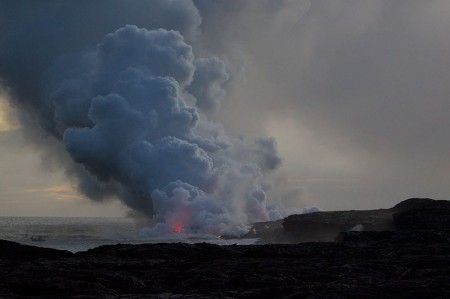 Mauna Loa, the world's largest active volcano, has rumbled back to life in Hawaii over the past 13 months with more seismic activity than at any time since its last eruption, scientists say, while calling it too soon to predict another blast.
The volcano, which last erupted in 1975 and 1984, has been rattled since March 2013 by earthquakes of the same type and in the same location as the temblors that preceded those explosions, said Wes Thelen, a seismologist for the US Geological Survey's Hawaiian Volcano Observatory.
"The earthquakes we are seeing at Mauna Loa lead us to believe that some of the same things that happened before the 1975 and 1984 eruptions are happening right now," Thelen told Reuters. "We don't see this kind of activity outside of pre-eruptive earthquake sequences," he said.
The USGS posted a photo of Mauna Loa on Instagram on Wednesday with the caption: "After a 30-year repose, this sleeping giant may be stirring slowly to life."
(Read the rest of the story here…)