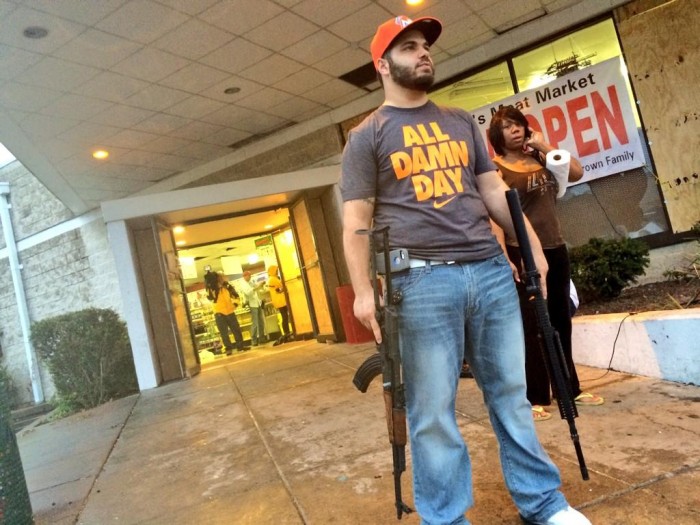 Residents in Ferguson, Missouri and neighboring cities are buying firearms to protect themselves against violence expected after a St. Louis County grand jury decides the fate of Darren Wilson, the police officer who shot and killed Michael Brown.
On Monday,
CNN interviewed
a number of people in the town who recently purchased weapons and received training at a local shooting range.
A local gun merchant told CNN customers bought 100 guns over the weekend. In nearby Bridgeton, the manager of a shooting range said  gun sales are up 40 to 50% as of last week. Most of the weapons are home defense shotguns.
Many residents are also receiving firearms training. Customers told the manager they have bought guns and are receiving training in anticipation of violence following a ruling on the Brown shooting.
(Read the rest of the story here…)