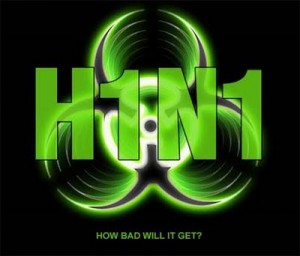 The most important news for Tuesday, October 20th, 2009…..
Florida health officials are actually drawing up guidelines that recommend barring patients with incurable cancer, multiple sclerosis and other conditions from being admitted to hospitals if the state is overwhelmed by a swine flu crisis.
On Tuesday, March 11th, 2008, somebody made one of the craziest bets Wall Street has ever seen. They spent 1.7 million dollars on a series of options, betting that shares in investment bank Bear Stearns would lose more than half their value in nine days or less.  No investment bank in history ever had that happen.  It was an absolutely insane thing to do.  But it happened, and the person who made that trade made about 270 million dollars from the fall of Bear Stearns.  Do you think that is a coincidence? 
The White House is calling on other news organizations to isolate and alienate Fox News.  So much for freedom of the press?
The U.S. is sponsoring a plan at the United Nations that would actually restrict free speech.
Does the CIA have a plan to monitor the Internet for anti-government sentiment?
A prominent atheist organization will be plastering the slogan "A million New Yorkers are good without God" in a dozen subway stations in New York City beginning next week.
A New York Times environmental reporter is suggesting that we should give carbon credits to couples that limit themselves to having one child.
 
Agriculture Secretary Tom Vilsack is running around the country promoting how "wonderful" genetically modified food is and how horrible the "overpopulation problem" is.
Is Citibank closing credit card accounts without warning?
A stunning new UFO photograph is making big news in Indonesia.
The Army Experience Center, a 14,500-square-foot "virtual educational facility" in the Franklin Mills Mall in a suburb of Philadelphia, Pennsylvania is teaching young kids how much fun it is to kill people.
The U.S. Navy has a new slogan: "America's Navy: A global force for good".
Barack Obama is appointing a lesbian activist lawyer to the Equal Employment Opportunity Council.
It turns out that high-fructose corn syrup produces a toxic chemical known as hydroxymethylfurfural when it is heated.
Global warming?  Days of heavy snow have brought chaos, death and an early start to the skiing season in parts of Europe.
According to a new UCLA study, the Internet is altering our brains.
There have been a series of small earthquakes in the area of the New Madrid fault.  Someday when the "big one" hits that fault it will change the United States forever.
What is happening to America?  Barack Obama recently lit the ceremonial White House Diwali lamp with dozens of Asian, Indian and Hindu Americans in attendance.
Barack Obama's "safe schools czar" says that we should teach respect for homosexuality in kindergarten.
In a very disturbing story, virgin girls from the U.K. as young as 12 years old are being sold to mega-rich Arabs for sex at up to £50,000 per encounter.
Lastly, a new U.N. report recommends that counterterrorism operations be more sensitive to gender issues.
What do you think about today's news?  Feel free to leave a comment…..