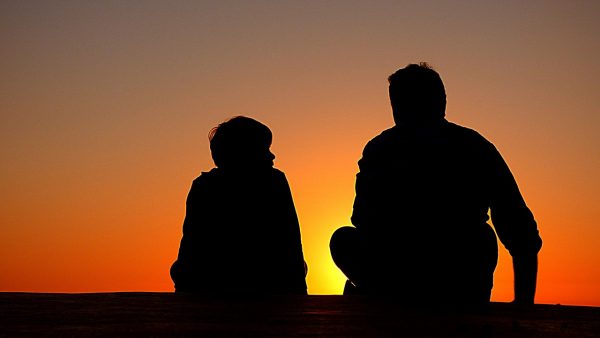 As expected, trade negotiations with China concluded on Friday with no trade deal in sight. Treasury Secretary Steven Mnuchin called the negotiations "constructive", and that helped calm the financial markets, but there really isn't any reason to be optimistic at this point. The negotiations that happened this week did not even come close to producing a deal, and neither side is attempting to claim that there will be an agreement in the near future. Instead, it appears that moves are being made that could lead to a protracted trade war. In fact, according to Bloomberg the Trump administration has just given the Chinese another ominous deadline…
The U.S. gave its bottom line during the talks in Washington, saying Beijing had three to four weeks more to reach an agreement before the Trump administration enacts additional tariffs on $325 billion of Chinese imports not currently covered by punitive duties, according to two people familiar with the talks.
These tariffs would be in addition to the ones that President Trump just hammered China with. And Trump is not waiting to see how future talks with China turn out either. According to a statement from U.S. Trade Representative Robert Lighthizer, Trump has already initiated the process for implementing these new tariffs…
In an unexpected Friday development – President Trump began the process of raising tariffs on all remaining imports from China, valued at approximately $300 billion. The move follows a Friday tariff increase on Chinese imports from 10% to 25% effective just after midnight.

US Trade Representative Robert Lighthizer issued a Friday statement – after market hours of course – which reads:

"Earlier today, at the direction of the President, the United States increased the level of tariffs from 10 percent to 25 percent on approximately $200 billion worth of Chinese imports. The President also ordered us to begin the process of raising tariffs on essentially all remaining imports from China, which are valued at approximately $300 billion."
This is a very clear sign that negotiations with China did not go well.
If they had gone well, Trump would not be threatening China like this.
So it looks like we should all get prepared for an extended trade war, and this trade war is going to affect you and your family in a number of different ways.
First of all, we should all expect significantly higher prices at major retailers…
American retailers and manufacturers were largely able to absorb the 10% tariff — narrowing their profit margins — negotiate offsetting price cuts with Chinese suppliers, import a big stockpile of goods before the tariff took effect, and spread the added cost across many products. But a 25% duty is too much to camouflage with such tactics and a big chunk of it is expected to be passed to U.S. shoppers.
In particular, price increases will be felt most acutely at large retail chains such as Wal-Mart that purchase goods in massive quantities from China. Needless to say, this will hurt those at the bottom of the economic food chain the most.
Secondly, this trade war will potentially result in a loss of jobs and income for many Americans. In fact, the Trade Partnership estimates that 2.1 million U.S. jobs will be lost if Trump's next round of tariffs is imposed…
If Trump slapped a 25% tariff on the remaining $325 billion in goods the U.S. imports from China, it would cost the U.S. 2.1 million jobs and the average family of four more than $2,000 a year, according to the Trade Partnership analysis.
Thirdly, economic growth would definitely be impacted by an extended trade war. The following bit of analysis comes from CNN…
And then there's the "extreme scenario" of full-blown, multilateral trade war. In this scenario, Oxford Economics modeled the impact of the U.S. putting 35% tariffs on all Chinese imports and 25% auto tariffs globally, plus 10% blanket tariffs on all other goods imported from the EU, Taiwan and Japan — with all countries retaliating in kind.

The firm calculated this would result in a 2.1% hit to U.S. GDP in 2020, pushing the economy into recession later this year. China's economy would contract by 2.5%, while Europe and Japan would see average GDP losses of 1.5% and world GDP would be reduced by 1.7%.
Unfortunately, the truth is that the projections from Oxford Economics are way too optimistic. As I detailed yesterday, our trade war in the 1930s was absolutely catastrophic for the U.S. economy…
On June 17th, 1930 President Hoover signed the Smoot-Hawley Act which imposed tariffs on more than 20,000 imported goods.

This coincided with the worst economic downturn of the 20th century. U.S. GDP declined 8.5 percent in 1930, 6.4 percent in 1931 and 12.9 percent in 1932.
Fourthly, an extended trade war would mean big trouble for global financial markets. Over 2 trillion dollars of global stock market wealth has been wiped out so far, but that is nothing compared to what could be coming…
The trade war between the United States and China is back on. So far, markets haven't sustained huge losses. That will change if tensions continue to escalate.

With higher tariffs coming into effect, the next risk analysts see is a complete breakdown in negotiations between Washington and Beijing.

"If the deal totally falls apart, we think there's a pretty big chance of a market correction," said Ryan Detrick, senior market strategist at LPL Financial. US stocks could fall as much as 5% over the next month, he added.
But the Trump administration can't back down now, or else it would lose all credibility.
According to the latest numbers, we bought 539.5 billion dollars worth of goods from China last year but they only purchased 120.3 billion dollars worth of goods from us. For years they have been slapping enormous tariffs on us, stealing our intellectual property and making it exceedingly difficult for U.S. businesses to do business over there.
Meanwhile, they have been flooding our shores with cheap goods produced by government-subsidized businesses, and they have been getting exceedingly wealthy as a result.
So we can either allow them to keep taking advantage of us, or we can stand up for ourselves.
But let there be no doubt – standing up to China will be extremely painful economically. And at this stage of our society, Americans are not even equipped to handle a low level of economic pain.
A perfect storm is brewing, and this trade war is just a small part of it.
Sometimes you can try to do the right thing, but it turns out badly anyway. Standing up to China definitely needs to be done, but it is very difficult to see how this is going to end pleasantly. In fact, many believe that our relations with China are about to take a major turn for the worse.
We shall see what happens. As always, let us hope for the best, but let us also prepare for the worst.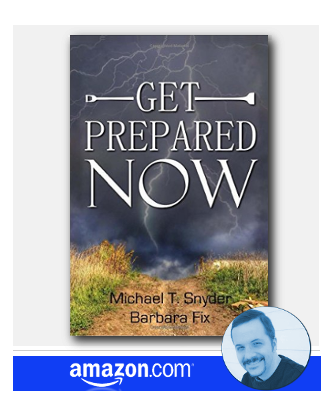 About the author: Michael Snyder is a nationally-syndicated writer, media personality and political activist. He is the author of four books including Get Prepared Now, The Beginning Of The End and Living A Life That Really Matters. His articles are originally published on The Economic Collapse Blog, End Of The American Dream and The Most Important News. From there, his articles are republished on dozens of other prominent websites. If you would like to republish his articles, please feel free to do so. The more people that see this information the better, and we need to wake more people up while there is still time.