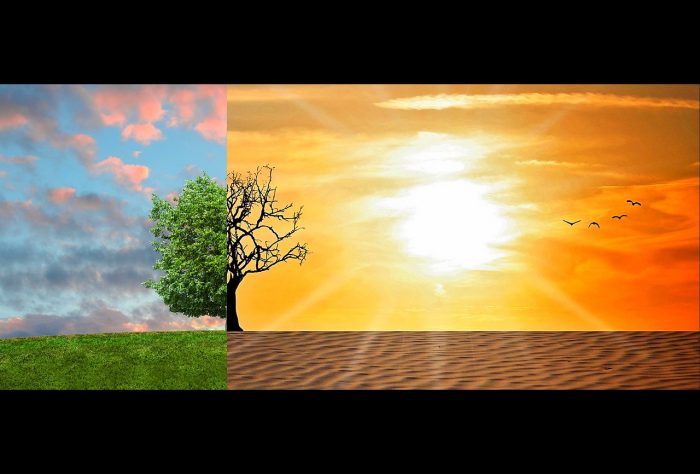 Scientists are telling us that we have entered "the sixth major extinction" in the history of our planet. A brand new survey of 73 scientific reports that was just released has come to the conclusion that the total number of insects on the globe is falling by 2.5 percent per year. If we stay on this current pace, the survey warns that there might not be "any insects at all" by the year 2119. And since insects are absolutely critical to the worldwide food chain, that has extremely ominous implications for all of us.
I write a lot about the inevitable collapse of our economic systems, but it could definitely be argued that our environment is already in a very advanced stage of "collapse". According to this new research, insects are going extinct at a rate that is "eight times faster than that of mammals, birds and reptiles"…
The world's insects are hurtling down the path to extinction, threatening a "catastrophic collapse of nature's ecosystems", according to the first global scientific review.

More than 40% of insect species are declining and a third are endangered, the analysis found. The rate of extinction is eight times faster than that of mammals, birds and reptiles. The total mass of insects is falling by a precipitous 2.5% a year, according to the best data available, suggesting they could vanish within a century.
Perhaps the entire world will come together and will stop destroying the planet and we can reverse this trend before it is too late.
Unfortunately, you and I both know that this is extremely unlikely to happen.
And if it doesn't happen, the researchers that conducted this scientific review insist that the consequences will be "catastrophic to say the least"…
The researchers set out their conclusions in unusually forceful terms for a peer-reviewed scientific paper: "The [insect] trends confirm that the sixth major extinction event is profoundly impacting [on] life forms on our planet.

"Unless we change our ways of producing food, insects as a whole will go down the path of extinction in a few decades," they write. "The repercussions this will have for the planet's ecosystems are catastrophic to say the least."
The clock is ticking, and time is running out for our planet.
Assuming that we could somehow keep the global insect decline from accelerating even more, we probably only have about 100 years before they are all gone…
Chillingly, the total mass of insects is falling by 2.5 percent annually, the review's authors said. If the decline continues at this rate, insects could be wiped off the face of the Earth within a century.

"It is very rapid. In 10 years you will have a quarter less, in 50 years only half left and in 100 years you will have none," study co-author Francisco Sánchez-Bayo, an environmental biologist at the University of Sydney, Australia, told The Guardian.
So what would a planet without insects look like?
Well, according to Francisco Sánchez-Bayo of the University of Sydney, millions upon millions of birds, reptiles, amphibians and fish would "starve to death"…
One of the biggest impacts of insect loss is on the many birds, reptiles, amphibians and fish that eat insects. "If this food source is taken away, all these animals starve to death," he said. Such cascading effects have already been seen in Puerto Rico, where a recent study revealed a 98% fall in ground insects over 35 years.
And without bees and other pollinators, humans would be in a world of hurt. You may have heard that Albert Einstein once said the following…
"If the bee disappeared off the face of the Earth, man would only have four years left to live."
With that statement in mind, I would like for you to consider what this new study discovered about the decline of bee colonies in the United States…
The study suggested that bee species in the UK, Denmark, and North America have taken major hits — bumblebees, honey bees, and wild bee species are all declining. In the US, the number of honey-bee colonies dropped from 6 million in 1947 to 2.5 million just six decades later.
We aren't there yet, but a food chain cataclysm is literally right around the corner.
So why is all of this happening?
Modern methods of agriculture, urbanization and pesticides are some of the factors being blamed, but the truth is that scientists don't actually know exactly why insects are dying off so quickly.
And none of those factors directly impact our oceans, and yet scientists have discovered that phytoplankton is declining at an exponential rate. As a result of that decline, seabird populations have been plummeting at a pace that is extremely alarming. The following comes from Chris Martenson…
Fewer phytoplankton means less thiamine being produced. That means less thiamine is available to pass up the food chain. Next thing you know, there's a 70% decline in seabird populations.

This is something I've noticed directly and commented on during my annual pilgrimages to the northern Maine coast over the past 30 years, where seagulls used to be extremely common and are now practically gone. Seagulls!

Next thing you know, some other major food chain will be wiped out and we'll get oceans full of jellyfish instead of actual fish.
A global collapse is not something that is coming in the distant future.
A global collapse is here, and it is happening right in front of our eyes.
Our environment is literally dying all around us, and without our environment we cannot survive.
If humanity cannot solve this crisis, and we all know that they cannot, then an extremely apocalyptic future awaits for all of us.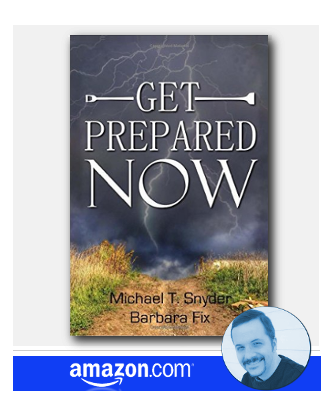 About the author: Michael Snyder is a nationally-syndicated writer, media personality and political activist. He is the author of four books including Get Prepared Now, The Beginning Of The End and Living A Life That Really Matters. His articles are originally published on The Economic Collapse Blog, End Of The American Dream and The Most Important News. From there, his articles are republished on dozens of other prominent websites. If you would like to republish his articles, please feel free to do so. The more people that see this information the better, and we need to wake more people up while there is still time.